Photos
2022-23 Milken Educators
Photo 2 of 36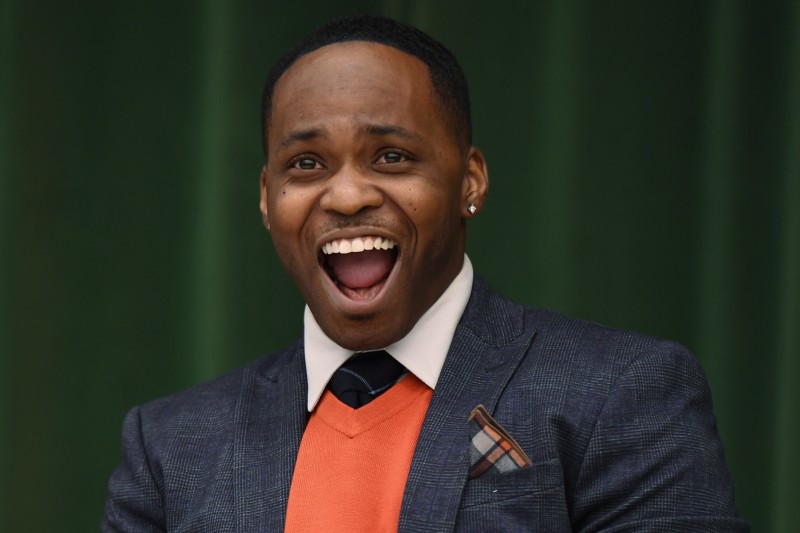 DR. BRYAN CUTTER (AL '22)
Principal, Dalraida Elementary School | Montgomery, AL
When Dr. Bryan Cutter was helping to arrange today's festive assembly, Dalraida Elementary's principal had absolutely no idea that he would be the star! The moment we named him Alabama's 2022-23 Milken Educator Award winner, Principal Cutter's face told the whole story: shock, disbelief, amazement, joy. Alabama Superintendent of Education Dr. Eric Mackey joined us to welcome Dr. Cutter to the Milken Educator Network, along with elected officials, more than a dozen veteran Milken Educators, and a crowd of reporters and TV cameras.
A former student in Montgomery Public Schools himself, Principal Cutter truly believes that building children's confidence can change their lives. "I'm here because I strongly believe that every child can learn," he told us after his surprise Award notification. "I'm here to be an advocate for students, so they know we're here for them and want them to be the best version of themselves." His teachers get the same kind of support as he clears any barriers standing between them and effective instruction: "How can I build you up? When you feel like you're falling, I want to support you and carry you through, because we're in this together."
---
All photos should be credited to "Milken Family Foundation" unless otherwise noted.
Download a high-resolution version of this image
---