Photos
2022-23 Milken Educators
Photo 9 of 36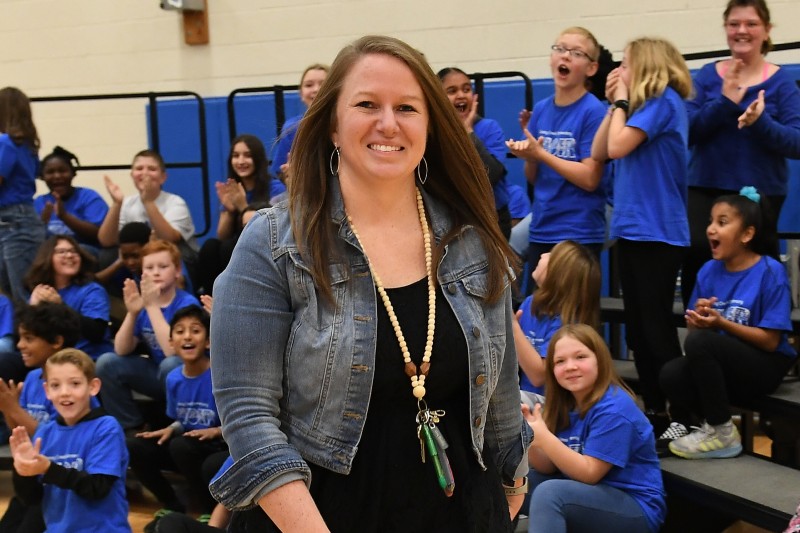 ANGELA FOWLER (IN '22)
4th grade math teacher, Grassy Creek Elementary School | Greenwood, IN
Angela Fowler thought the assembly at Grassy Creek Elementary was all about literacy. That's why the fourth grade math teacher was even more shocked when Dr. Jane Foley, senior vice president of the Milken Educator Awards, surprised her with a 2022 Indiana Milken Educator Award and $25,000, making her the first ever Award recipient from the Clark-Pleasant Community School Corporation. Indiana Secretary of Education Dr. Katie Jenner joined us in Johnson County for Angela's notification on November 22, 2022, along with visiting dignitaries, veteran Milken Educators and local media.
Even as her legs carried her to the front of the room, Angela needed a minute to process what was happening. She was deeply moved as the throng of veteran Milken Educators introduced themselves and welcomed her to the family: "Hearing what they're doing now in their life made me realize the potential I have with my next chapter as part of the Milken Educator Network."
---
All photos should be credited to "Milken Family Foundation" unless otherwise noted.
Download a high-resolution version of this image
---