Photos
2022-23 Milken Educators
Photo 17 of 36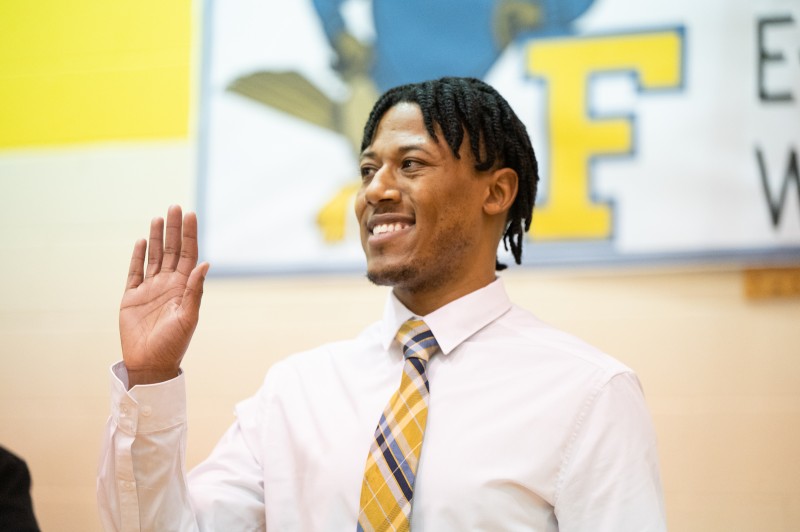 DION JONES (MD '22)
Third grade teacher, Fairland Elementary School | Silver Spring, MD
Third grade teacher Dion Jones thought the star-studded assembly at Fairland Elementary would be celebrating the school's accomplishments. He had no idea the gathering on January 10, 2023 was actually organized to celebrate him! The gym exploded in cheers and applause when we presented Dion with Maryland's 2022-23 Milken Educator Award and $25,000. Maryland Superintendent of Schools Mohammed Choudhury joined us for Dion's big day, along with a crowd of dignitaries, veteran Milken Educators and media.
"I've always wanted to be a teacher, ever since I was a little boy," Dion told us after his surprise Milken Award notification. He idolized his own teachers, who made their work "look easy" and created a warm, nurturing learning environment. "I teach because I wanted to be able to make an impact," he said. "I wanted to give back what was given to me."
---
All photos should be credited to "Milken Family Foundation" unless otherwise noted.
Download a high-resolution version of this image
---