Photos
2022-23 Milken Educators
Photo 28 of 36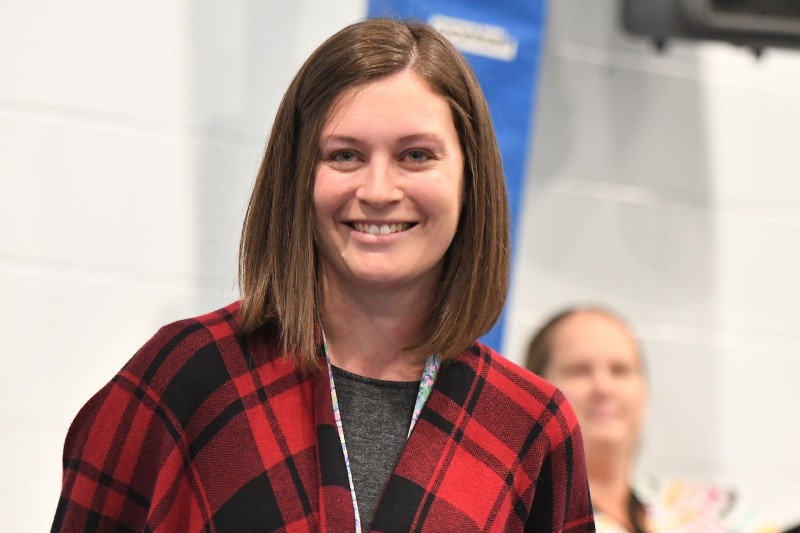 JESSICA BARNETTE (NC '22)
K-1 teacher, Rocky Point Elementary School | Rocky Point, NC
On December 13, 2022, K-1 teacher Jessica Barnette was pleased to be celebrating her birthday with a festive assembly focused on Rocky Point Elementary's music program. Little did she know there was another important reason for the gathering! We surprised the birthday girl with North Carolina's 2022 Milken Educator Award and $25,000 in front of students, colleagues, local media, and visiting dignitaries including North Carolina Superintendent of Public Instruction Catherine Truitt. Jessica is the first ever Milken Award recipient in Pender County Schools. "My heart dropped a little when I heard my name called!" said Jessica of her unexpected birthday present. Overwhelmed in the moment, Jessica focused on the students holding the signs representing the amount of the Award, all of whom she'd previously taught: "I just concentrated on going up to hug my kids as I took it all in."
Now in her seventh year at Rocky Point Elementary, Jessica taught kindergarten, first and fifth grades before taking on her current K-1 mixed-grade classroom. "Guiding students down the path of being a lifelong learner is what drew me to education," she said. "It's important to remember that students from any school are capable of doing extraordinary things, and our students are examples of that."
---
All photos should be credited to "Milken Family Foundation" unless otherwise noted.
Download a high-resolution version of this image
---