Photos
2022-23 Milken Educators
Photo 27 of 36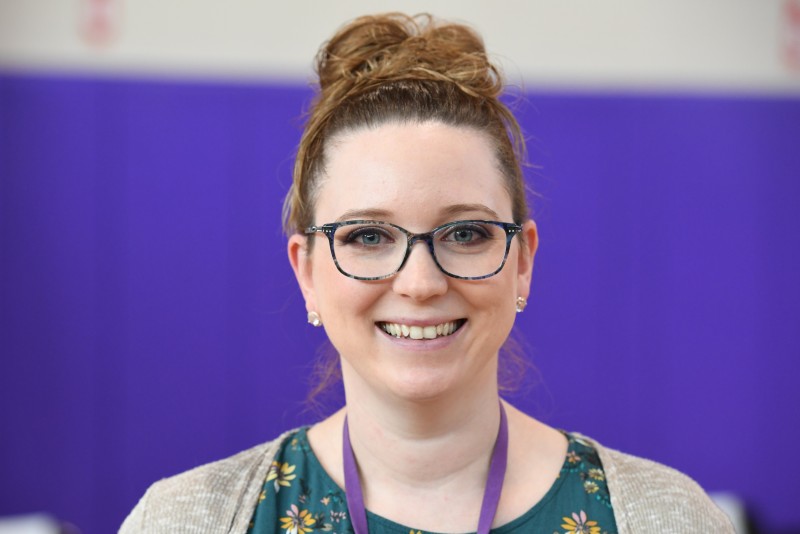 CAITLIN GARVEY (NY '22)
Special education teacher, Clyde-Savannah Elementary School | Clyde, NY
Special education teacher Caitlin Garvey had no idea when she woke up on November 4, 2022 that she would be crowned New York's Milken Educator Award winner, handed a $25,000 check, and welcomed into a nationwide network of outstanding educators. "I don't think anyone becomes a teacher because they think this is going to happen to them," she told the assembly at Clyde-Savannah Elementary School. We surprised Caitlin in front of proud students and colleagues, visiting dignitaries, and a bevy of TV cameras and reporters, with Alex Trikalinos, assistant commissioner for New York State Education Department's Office of Teacher and Leader Development, joining us for the festive announcement.

Caitlin, who has been an educator for more than a decade, taught fifth grade before moving to special education. "You become part of the community when you work at a school for a long time," she told us after her surprise assembly. "You start to know people's names, you know families, you see kids growing up. I don't think I really understood the community part until recently." Caitlin loves what she does and appreciates the recognition of the Milken Award, for herself and her colleagues: "It's very nice to feel like what we do is seen."
---
All photos should be credited to "Milken Family Foundation" unless otherwise noted.
Download a high-resolution version of this image
---