Advancing a Mission
Mike and I established the Milken Family Foundation (MFF) in 1982 with a genuine sense of gratitude for our own gifts in life and a responsibility for those less fortunate; twin ideals imparted by our parents, Bernard and Ferne Milken. Our idealism about the possibilities for sweeping change and improvement remains. We realize, too, that it is critical to focus on those efforts with the potential to effect positive long-term advances for individuals and their communities. Our personal, professional and philanthropic experience has demonstrated that the most fertile ground for helping people help themselves is rooted in education.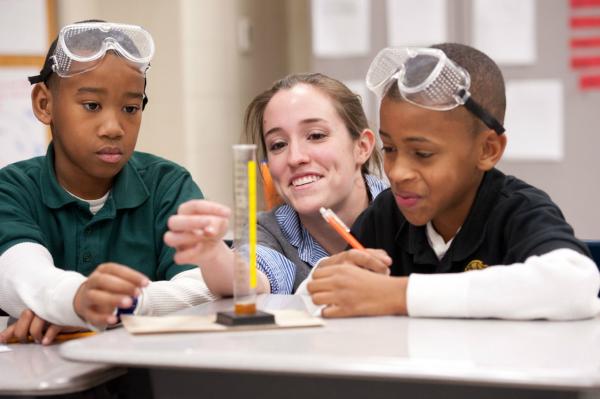 Education is at the heart of nearly everything we value as individuals, as citizens and as productive human beings.
The centrality of education to realizing human potential, contrasted with the grim reality of inadequate educational opportunities for far too many of our nation's youth, has informed many of the Milken Family Foundation's core initiatives. Whether focused on early childhood education or the effective use of technology in the classroom, a common truth has underscored each—the undisputed importance of talented teachers.
To this end, I created a series of initiatives, one of which was the Milken Educator Awards—created to celebrate, elevate and activate exemplary educators—and continuing with TAP: The System for Teacher and Student Advancement, whose proven reforms led us to establish the independent non-profit National Institute for Excellence in Teaching (NIET). Our goal is nothing short of an America in which every child, every day, is taught by effective educators.
The Milken Family Foundation's work is as vital today as it was three decades ago: to help realize human potential by providing the strategies and the support that enable people to create and advance effective, lasting solutions to the challenges facing us in the 21st century.
---
Learn more about founders Lowell Milken and Michael Milken.