Press Releases
2023
2022
2021
2020
Twelve Exceptional Los Angeles High School Students Receive Milken Scholars Award
Unique Scholarship Provides a $10,000 Cash Prize Plus a Lifetime of Mentoring and Resources

July 20, 2022
Santa Monica, Calif., — The Milken Scholars, a joint initiative of the Milken Institute and the Milken Family Foundation, has chosen 12 talented students from Los Angeles County for its 2022 scholarship program after a rigorous nomination, application and interview process.
Open to college-bound high school seniors in Los Angeles County, Washington, D.C., and New York City, Milken Scholars are selected based on academic performance, community service, leadership and their ability to persevere in the face of personal challenges. Past recipients include inaugural poet Amanda Gorman; Ruben Harutunian, deputy chief of mission at the U.S. Embassy in Minsk, Belarus; Dr. Joelle Simpson, chief of emergency medicine at Children's National Hospital; and award-winning entrepreneur and author Ali Kriegsman.
The 2022 Los Angeles Milken Scholars are:
Favour Akingbemi, George Washington High School (Yale University)
Enzo Banal, North Hollywood High School (Northwestern University)
Patricia Rose De Leon, Downtown Magnets High School (University of California Los Angeles)
Dulce Gonzalez, Canoga Park High School (Harvard University)
Dong gun (Kevin) Kwak, Harvard-Westlake School (Massachusetts Institute of Technology)
Jessica Luna, Larchmont Charter School (University of Southern California)
David Maemoto, Palos Verdes High School (Stanford University)
Camilla Martinez, North Hollywood High School (Harvard University)
Alejandro Quiroz, Alliance Gertz-Ressler High School (Claremont McKenna College)
Katy Shin, Golden Valley High School (Stanford University)
Jaden Stewart, North Hollywood High School (Princeton University)
Isamar Zhu, Mira Costa High School (Massachusetts Institute of Technology)
Mike Milken and his wife Lori founded the Milken Scholars Program in 1989 to promote and assist young people as they navigate the transitions from high school to college and from college to graduate school or the world of work. Recipients receive a $10,000 scholarship, and more importantly, gain a lifelong support system that includes ongoing career-related counseling, assistance in securing internships, opportunities for community service, and a fund to assist their pursuit of post-undergraduate career goals.
"Lori and I continue to be impressed, year after year, by the remarkable accomplishments and enthusiasm of all the Milken Scholars," said Mike Milken. "These amazing young men and women represent the very best of America."
This month, the Los Angeles Milken Scholars will attend a four-day summit in Los Angeles with over 150 Scholars including new Scholars from Washington, D.C., and New York City, undergraduates and alumni facilitators.
MEET THE 2022 LOS ANGELES MILKEN SCHOLARS
Favour Akingbemi
Yale University
Favour Akingbemi has been a change agent with her school and community. The valedictorian and student government president at George Washington High School in Los Angeles, Favour planned celebrations of Hispanic Heritage Month, Black History Month and Women's History Month and hosted virtual movie nights and a virtual homecoming dance during the pandemic. She founded Washington High's Peer Education Network, as well as the Social Equality and Justice Club. As a member of the Los Angeles Unified School District Superintendent's Student Advisory Council, Favour helped pass initiatives like the State Seal of Civic Engagement, providing recognition for civic engagement service, and the Mental Health Resolution, which would require schools to integrate mental health practices into curriculum. She hosted the first episode of the podcast produced by South Central Youth Empowered through Action, which introduces students in South Central Los Angeles to activism and inspires them to influence policymakers and work to improve their communities.
Favour is an AP Scholar with Distinction, Jack Kent Cooke Scholar, Thrive Scholar and Jordan Wings Scholar. She attended the Telluride Association Seminar, a summer program focused on Critical Black Studies. Favour played varsity soccer and was active in the Bible Club, Anime Club, Black Student Union and MESA (Math, Engineering and Science Achievement). She started an Instagram account to offer free tutoring, posting math and science videos and connecting with students from Cambodia, Peru and Nepal for one-to-one tutoring sessions.
For four years, Favour has worked as a publicity officer for Margaret's Place, a school-based program that works to end the cycle of domestic violence and provides services to students affected by trauma. Favour organized campaigns that spread awareness about domestic abuse, teen dating violence and sexual assault.
Favour will study political science at Yale and plans to practice law, advocating for victims of domestic violence and sexual abuse.
Enzo Banal
Northwestern University
Enzo Banal has been steeped in civic engagement and political activism throughout his teens. He founded High School Democrats of America in ninth grade, shortly after starting at North Hollywood High School, leading weekly meetings and gathering peers for voter registration drives, as well as canvassing and phone banking for Democratic candidates. As an intern for California U.S. Representative Tony Cárdenas, Enzo answered constituent calls and orchestrated a roundtable discussion with regional environmental leaders. Working with an Oberlin College political science professor through Pioneer Academics, Enzo wrote a paper on voters' preference for competitive elections, which was nominated for the Pioneer Research Journal. He studied the relationship between the press and politics in America at the New York Times Summer Academy.
Enzo is an AP Scholar with Distinction. He received the QuestBridge College Match Scholarship and Quest for Excellence Humanities Award, Warren Christopher Scholarship, and President's Volunteer Service Award. A skilled debater and orator, Enzo reached the quarterfinals at Duke Moot Court and taught public speaking and speechwriting at Engen Learning. He is an intern with California Assemblymember Adrin Nazarian.
The president of North Hollywood High's Model United Nations, Enzo led team meetings, managed conference logistics, redesigned the curriculum and trained new members. At the 15 conferences he attended, Enzo won 14 regional and national awards, including 10 Best Delegate honors. Under his guidance, the team saw record-breaking turnout and achievement, including an Outstanding Small Delegation nod.
Enzo will study political science and journalism at Northwestern University and is considering a career in politics.
Patricia Rose De Leon
University of California Los Angeles
Patricia Rose De Leon is making an impact in both her native Philippines and Los Angeles. Inspired to help poor Filipino children access educational opportunities, Patricia served as an English, math and science instructor at Manila's AHA! Learning Center, providing tutoring and video- and text-based lessons to K-12 students. She served as fundraising manager for the 2KK Tulong sa Kapwa Kapatid (Help to Fellow Brothers) Foundation to support underprivileged Filipino youth, sharing their stories with donors. Locally, Patricia volunteered as a youth coordinator for the Southeast Asian Community Alliance, delivering food and pandemic supplies in Chinatown and helping community members complete the U.S. Census.
Patricia arrived in the U.S. in 2019 and is a graduate of Downtown Magnets High School and an AP Scholar. She is a member of the National Honor Society and California Scholarship Federation and the recipient of the California Seal of Biliteracy and Brandeis University Book Award. Patricia captained the Science Bowl Team and co-captained the Academic Decathlon Team. She created the school's UNICEF Club, leading social media, letter-writing and fundraising campaigns, and directed campus and regional blood drives for the American Red Cross Club, earning the Executive Service Silver and Humanitarian Youth Awards.
As a student in the MIT BioBuilder Synthetic Biology Program, Patricia looked at using earthworm hemoglobin camouflaged with biosynthetic polyether as an oxygen-carrying therapeutic. She hopes to inspire future scientists as a Filipina in STEM.
Patricia will study biology at UCLA as a Regents Scholar and plans a career as a surgeon.
Dulce Gonzalez
Harvard University
Dulce Gonzalez is a leader in her school and community. The 2022 valedictorian of Canoga Park High School, Dulce captained the Academic Decathlon team, coordinating group study sessions, assigning resource guides and editing teammates' speeches. She medaled in speech and interview, earned two Highest Scoring Student awards, and created a team Instagram page to connect members and support recruiting during the pandemic. Dulce helped restart her school's defunct Latinos Unidos Club, arranging altar offerings for Day of the Dead, cultural festivals to mark Hispanic Heritage Month, and concerts and art galleries to showcase local Latino talent. She joined The CovidNineTEEN Project to address educational disparities during the pandemic, tutoring K-6 students across 14 countries, from Korea to Mexico.
Dulce is an AP Scholar with Distinction and earned the Valley Art Workshop Scholarship. As a Los Angeles Public Library volunteer, she promoted branch-wide reading challenges and co-created a student cookbook to share quarantine recipes. Dulce helped Spanish-speaking and elderly voters navigate their polling places during the 2020 election, served as a summer school math tutor, and contributed to public art projects – including murals, decorated utility boxes and painted community refrigerators – as a member of Dear San Fernando Valley, a student-led arts organization.
An avid runner, Dulce captained Canoga Park's varsity girls track and field and cross country teams, training new members, leading warmups and cool-downs, and winning both individual and team division championships. She won the 2021-2022 CIF Los Angeles City Section Scholar-Athlete Award, was honored by Telemundo as Athlete of the Week and has finished five Los Angeles Marathons, cutting her time by two hours since she started in seventh grade.
Dulce will study political science at Harvard and plans a career as an immigration lawyer.
Dong gun (Kevin) Kwak
Massachusetts Institute of Technology
Dong gun (Kevin) Kwak is a master of coding and uses his skills to help others. He is a founding member and senior president of Voice of Calling, a nonprofit that started teaching coding to children in foster care and has since expanded its mission. Using a 3D printer Kevin won in a coding competition, members have made masks and face shields for hospitals, donated tablets to Kenyan students and created coding tutorials on YouTube. Kevin also developed a multi-language version of the CDC's Coronavirus Self-Checker website and prepared middle and high school students for programming competitions at a local computer school.
Kevin is a graduate of Harvard-Westlake School and an AP Scholar. He earned first place in the American Computer Science League (ACSL) Senior All-Star International Division and the Lockheed Martin Codequest Competition's Advanced Division. Kevin finished in the top 10 in the USA Computing Olympiad Platinum Division, qualifying him for the group's national training camp. He earned the President's Volunteer Service Gold Award and recognition from the Los Angeles City Council. An accomplished fencer, Kevin was named to Harvard-Westlake's Student Athlete Leadership Council.
At a coding camp, Kevin spotted a camper's sibling on the sidelines who was unable to participate due to ataxia, a degenerative disease of the nervous system. Inspired, he created AtaxiaV, a platform to help diagnose and provide rehabilitative exercises for ataxia patients, particularly children. Kevin was invited to present AtaxiaV at the International Congress for Ataxia Research, an honor typically reserved for physicians and biotechnology professionals.
Kevin will study computer science at MIT and plans a career in software development.
Jessica Luna
University of Southern California
Jessica Luna goes out of her way to support her community. When she realized others at Larchmont Charter School were struggling with online instruction during the pandemic, Jessica co-founded and served as vice president of Scholar's Circle, which offered free online peer tutoring. She hosted weekly Zoom sessions, pairing volunteers with students who needed extra help and arranging for tutors to receive community service credit. She founded and served as president of the Interact Club, sponsored by Rotary International, creating events to promote diversity on campus and donating school supplies and clothes to students in Mexico, Guatemala and other Latin American countries. Jessica recruited volunteers for service projects as secretary of the Key Club, translated school information into Spanish for non-English-speaking families, and designed websites for other campus service clubs as part of TimberwolveService.
Jessica is an AP Scholar with Distinction and won the President's Volunteer Service Award. She interned for Catholic Charities of Los Angeles and studied child development, psychology, sociology and government at Los Angeles City College. Jessica explored quantum computing with the QubitxQubit School, sponsored by IBM and taught by professors from the Massachusetts Institute of Technology.
To build cultural awareness and teach others about the variety of Latino cultures and traditions, Jessica served as president of Larchmont Charter's Latin American Representation Club. The group planned a Hispanic Heritage Month celebration and a games and crafts fair, where Jessica taught people to make intricate hand-cut papel picado and play lotería, a Mexican card game.
Jessica will study computer science and computer engineering as a Presidential Scholar at the University of Southern California and plans a career in cybersecurity.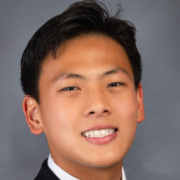 David Maemoto
Stanford University
During a pickup basketball game, David Maemoto noticed a homeless person on a nearby court—and he was inspired to help. With money earned from tutoring and leading basketball training sessions, David founded TEAM HOPE, distributing 2,000 hygiene kits at the Long Beach Rescue Mission. With another Mission volunteer, a former private investigator, David helped reconnect homeless people with loved ones. During an internship at Boeing, David designed a POD (Portable Obtainable Dwelling), an affordable and sustainable housing unit.
The valedictorian at Palos Verdes High School, David is an AP Scholar with Distinction, National Merit Commended Scholar, American Legion California Boys State Delegate, California Scholarship Federation Seal Bearer and Coca-Cola Scholar semifinalist. He served as president of the Science National Honors Society and won the Rensselaer Medal. David earned awards at the Los Angeles County Science and Engineering Fair and led the only high school team to compete in the National Institute of Standards and Technology First Responder Unmanned Aircraft System Endurance Challenge, winning $20,000 for the Palos Verdes Institute of Technology's engineering program for designing and building a prototype for a gas-powered helicopter.
David started a free afterschool program to prepare elementary students for math competitions and helped children with disabilities as a camp counselor. As a member of California U.S. Representative Ted Lieu's Youth Advisory Council, he worked on bills addressing homelessness, climate change, and education funding. When his assistant principal and basketball coach were diagnosed with cancer, David raised $85,000 for the Leukemia & Lymphoma Society, earning the group's Hero Award.
David will study mechanical engineering at Stanford and plans a career in aerospace and mechanical engineering.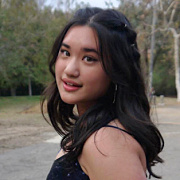 Camilla Martinez
Harvard University
Camilla Martinez's love of science is contagious. She was the earth science and biology specialist on North Hollywood High School's (NHHS) much-lauded National Science Bowl and Science Olympiad team. As president of the Science Research Club, Camilla helped connect peers with research opportunities at universities and research institutes. The president of the NHHS American Computer Science League (ACSL) Club, she grew the club from five to 25 members, including six national finalists. Always looking for ways to get her peers interested in science, Camilla co-founded STEMpede, which establishes science clubs at local middle schools.
Camilla is an AP Scholar with Distinction, Lifetime Junior Fellow of the American Association for the Advancement of Science, USA Biology Olympiad semifinalist and USA Computing Olympiad silver medalist. She was a finalist in the New York Times STEM Writing Contest and received the President's Volunteer Gold Service Award, Congressional Award and AI4ALL Future Fund Scholarship. Camilla earned honors from the American Meteorological Society, U.S. Metric Association, California Society of Professional Engineers, National Center for Women & Information Technology Aspirations in Computing and ACSL Western Division. She researched climate change at UCLA's Tripati Lab, simulated the sustainable time-energy optimal path planning algorithm for solar-powered underwater autonomous vehicles as a Research Science Institute Scholar, and co-founded AInform, an international nonprofit that educates people in high-need communities about artificial intelligence.
An accomplished violinist, Camilla was concertmaster of the Valley Youth Philharmonic Orchestra. She played varsity tennis, volunteered at Cedars-Sinai Medical Center and raised money for cancer research as president of the NHHS American Cancer Society Club.
Camilla will study biophysics at Harvard and plans a career in scientific research.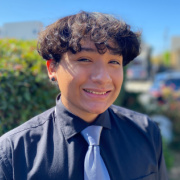 Alejandro Quiroz
Claremont McKenna College
Alliance Gertz-Ressler High School in Los Angeles is a better place because of salutatorian Alejandro Quiroz. As vice president of Student Government and chairman of its policy committee, Alejandro spearheaded the creation of a formal constitution during the pandemic to document past policies and procedures that had been successful, ensuring continuity for the school's student-run organizing body when the building reopened. When the School Site Advisory Council added a new student representative position thanks to changes in state law, Alejandro stepped up to provide input on budgets, safety plans and policies that affected students. He advocated successfully to move back the school's daily start time by 45 minutes and loosen dress code requirements, both issues that all school stakeholder groups had long debated.
Alejandro is a Carson Scholar and a Posse Scholarship semifinalist. He earned recognition from the City of Los Angeles, California Legislature Assembly, and California State Senate. Alejandro served on the Alliance Scholar Representative Council, which amplifies students' voices in network-wide policies for Alliance's charter schools around Los Angeles. He was on the Gertz Cheer Team and mentored younger runners in Students Run Los Angeles, which prepares young people to run the Los Angeles Marathon.
Alejandro advocated for improving mental health and well-being as a member of the Los Angeles Suicide Prevention Network's Youth Advisory Board and provided sexual health information and advocacy to high-risk teens as an intern with Black Women for Wellness' Get Smart B4 U Get Sexy program. He studied sociology, psychology and child development at Los Angeles City College and Charles R. Drew University.
Alejandro will study government and public policy at Claremont McKenna College as a Kravis Scholar and plans a career in public policy.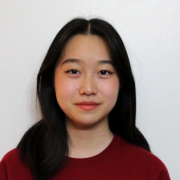 Katy Shin
Stanford University
Katy Shin's interest in mental health and service has improved the well-being of her community. The valedictorian at Golden Valley High School in Santa Clarita, Katy served as a Key Club lieutenant governor, heading the division leadership team and hosting monthly events focusing on service, fundraising, and spirit for 12 clubs throughout the Santa Clarita and San Fernando Valley. As president and a California advisory board member for Bring Change 2 Mind, Katy planned and led mental health presentations, discussions, and activities. She started and co-hosted the PsychHaven podcast and Brainimal blog, discussing seasonal depression, family dysfunction and animal-assisted therapy. Katy studied the effects of failure in sports on self-esteem at Columbia University's Education for Persistence and Innovation Center and researched parental responses to children's negative emotions and behaviors with Pioneer Academics.
Katy is a QuestBridge College Prep Scholar, Jack Kent Cooke Scholar, Burger King Scholar, Dr. Gail Furman Scholar, Leadership Enterprise for a Diverse America (LEDA) Scholar, Youth Leadership Consortium Scholar, and AP Scholar with Distinction. She earned the Key Club's Distinguished Lieutenant Governor Award, GripTape Challenger Award, and Cali-Nev-Ha Key Club Silver and Bronze Service Awards. At Golden Valley, Katy was a member of the National Honors Society, California Scholarship Federation, Title 1 Fund Council, Science Olympiad and Show Choir.
The co-captain and founder of Golden Valley's Academic Decathlon team, Katy led weekly practices, oversaw grant requests and earned medals in the essay, interview and super quiz categories. To help peers find academic support during the pandemic, Katy founded BrighTEEN, providing free K-12 tutoring in the Santa Clarita Valley.
Katy will study psychology at Stanford University and plans a career in psychiatry.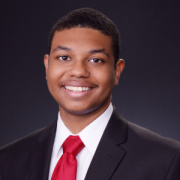 Jaden Stewart
Princeton University
Jaden Stewart is on a mission to spread awareness of the power of civic engagement. He spearheaded the implementation of the State Seal of Civic Engagement in the Los Angeles Unified School District (LAUSD), expanding civics education for over 600,000 students, and was subsequently appointed to consult with district leaders on program implementation. As chair of the LAUSD Superintendents' Student Advisory Council Civic Engagement Committee, and on the LAUSD Board District 3 Student Advisory Council and Los Angeles Mayor's Youth Council, Jaden continued these efforts, bringing constituent feedback to discussions on education policy. He was the first student ever appointed to represent LAUSD's Student Empowerment Unit in media relations, becoming its spokesperson. He both wrote and co-hosted "Education Empowered," the district's first student-run podcast, where he interviewed LAUSD's superintendent, among other prominent local leaders. Jaden was named a top-three finalist for the California State Board of Education Student Member position, runner-up for LAUSD Student Board Member, and a California U.S. Senate Youth Program alternate.
Jaden graduated as a valedictorian of North Hollywood High School's Highly Gifted Magnet. He is a Gates Scholar, Jack Kent Cooke Scholar, Ron Brown Scholar, Elks Most Valuable Student Scholar, Thrive Scholar, National African American Recognition Program Scholar, AP Scholar with Distinction, National Merit Commended Scholar and U.S. Presidential Scholars nominee.
A talented public speaker, Jaden co-captained North Hollywood High's Speech and Debate Team, winning numerous local and national awards, and was a finalist for the National Speech and Debate Association's USA Debate Development Team. He was the sole high school student selected to address the Gifted Network for African American Students and Families Parent Empowerment Summit and delivered a powerful speech encouraging academic excellence.
Jaden will study political science at Princeton and plans a career in law and government.
Isamar Zhu
Massachusetts Institute of Technology
Thanks to Isamar Zhu, thousands of young people are learning to code. As co-founder and vice president of Programming Simplified, a division of School Simplified, Isamar led a free bootcamp for more than 1,000 students with courses in Java, Python, database and web development. She led more than 50 volunteer tutors as co-founder and president of Beach Cities Student Tutoring, providing free help to students across six districts, and wrote programming tutorials for Mathisi-fy, a nonprofit that provides computer science and technology educational resources to students worldwide. When middle schoolers at a local Chinese language school preferred playing blackjack to Isamar's Java lessons, she taught them to program their own blackjack game from scratch.
Isamar is a graduate of Mira Costa High School in Manhattan Beach. She is a National Merit Scholar, Amazon Future Engineer Scholar, Elks Most Valuable Student Scholar, Stantic Equity and Diversity Scholar and AP Scholar with Distinction. Isamar won first place in the Lockheed Martin CyberQuest, earned a gold medal in the USA Computing Olympiad and reached Platinum Tier in the national CyberPatriot competition. Isamar created content for university-level courses with the UC Berkeley Algorithms for Computing and Education Lab and researched drone security and privacy issues at California Polytechnic State University, San Luis Obispo. Her independent research exploring a graphical construction of pi using a compass and straightedge was published in Quest Journals.
Committed to the environment, Isamar was president of her school's Change to Sustain Club, which worked with administration toward district sustainability and zero-waste goals, including switching from plastic to compostable lunch packaging and distributing metal water bottles. The club's educational video on recycling and composting was shown to elementary students across the district on Earth Day.
Isamar will study computer science at the Massachusetts Institute of Technology and plans a career in software engineering.
About the Milken Scholars
Michael and Lori Milken founded the Milken Scholars in 1989 to honor exceptional young individuals who have demonstrated the potential to make a profound difference in the world. Scholars are chosen while high school seniors on the basis of distinguished academic performance, school and community service, leadership, and evidence of having overcome personal and social obstacles. Milken Scholars receive financial assistance plus a strong support system of resources and networks during their academic and professional careers.
As of 2022, more than 540 Milken Scholars have been selected from over 200 high schools in Los Angeles County, New York City and Washington, D.C. Milken Scholars embody a variety of ages, backgrounds, and academic and professional interests, and attend some of the top colleges and universities in the country. Twenty-five percent were born outside the United States and 77 percent have parents originating from 75 countries. Over half were the first in their family to attend college. The class of 2022 is one of the most diverse yet, representing 12 countries spanning North America, Central America, the Caribbean, East Africa, West Africa, Western Europe, East Asia, Southeast Asia, and South Asia.
Throughout their college careers, Scholars are in regular communication with Scholars staff and mentors during campus visits and special events, including an annual Summit that provides guidance and insights through speakers, panels and activities. These resources create a setting that propels these exceptional youth into a position where they can achieve their personal, academic and professional goals and, in the process, become Lifelong Leaders for a Better World. For more information about the Milken Scholars Program, visit www.MilkenScholars.org.
Jana Rausch
Vice President, Communications
310-570-4774 Office 310-435-9259 Cell
---