Press Releases
2023
2022
2021
2020
Five Outstanding New York City High School Students Receive Milken Scholars Award
Unique Scholarship Provides a $10,000 Cash Prize Plus a Lifetime of Mentoring and Resources

July 5, 2022
Santa Monica, Calif., — The Milken Scholars, a joint initiative of the Milken Institute and the Milken Family Foundation, has chosen five talented students from New York City for its 2022 scholarship program after a rigorous nomination, application and interview process.
Open to college-bound high school seniors in Washington, D.C., New York City and Los Angeles County, Milken Scholars are selected based on academic performance, community service, leadership and their ability to persevere in the face of personal challenges. Past recipients include inaugural poet Amanda Gorman; Ruben Harutunian, deputy chief of mission at the U.S. Embassy in Minsk, Belarus; Dr. Joelle Simpson, chief of emergency medicine at Children's National Hospital; and award-winning entrepreneur and author Ali Kriegsman.
The 2022 New York Milken Scholars are:
Farwa Batool, Townsend Harris High School (Stanford University)
Maria Cuevas, New Explorations into Science, Technology and Math High School (NEST+m) (Columbia University)
Joyce Lin, Francis Lewis High School (Barnard College)
Osahon Odiase, New Explorations into Science, Technology and Math High School (NEST+m) (Massachusetts Institute of Technology)
Jingyu Zhang, Stuyvesant High School (Stanford University)
Mike Milken and his wife Lori founded the Milken Scholars Program in 1989 to promote and assist young people as they navigate the transitions from high school to college and from college to graduate school or the world of work. Recipients receive a $10,000 scholarship, and more importantly, gain a lifelong support system that includes ongoing career-related counseling, assistance in securing internships, opportunities for community service, and a fund to assist their pursuit of post-undergraduate career goals.
"Lori and I continue to be impressed, year after year, by the remarkable accomplishments and enthusiasm of all the Milken Scholars," said Mike Milken. "These amazing young men and women represent the very best of America."
In July, the New York City Milken Scholars will attend a four-day summit in Los Angeles with over 150 Scholars including new Scholars from Washington, D.C., and Los Angeles County, undergraduates and alumni facilitators.
MEET THE 2022 NEW YORK MILKEN SCHOLARS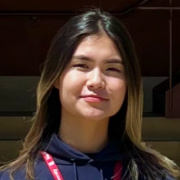 Farwa Batool
Stanford University
An ethnic Hazara from Pakistan, Farwa Batool has been motivated by the lack of opportunities, particularly for girls, in the Taliban-controlled region of Mariabad where she spent her early years. She has worked to increase educational opportunities for her community since moving to the U.S. in 2012. A graduate of Townsend Harris High School in New York City, Farwa initiated the school's peer tutoring program, offering support in mathematics, science, foreign language and SAT/ACT preparation. She was president of the Uplift Club, whose members prepare Spanish and Urdu-speaking middle school students for Regents exams. Farwa advocated for dress code changes and breaks during online instruction as a student council class senator and member of the Student Equity and Access Team.
Farwa is a QuestBridge National College Match Scholar, QuestBridge College Prep Scholar and Coca-Cola Scholar semifinalist. She is a member of the Science Honor Society, Mu Alpha Theta National Honor Society, ARISTA and ARCHON National Service Honor Society. She earned summa cum laude on the National Latin Exam, the American Association of Teachers of Spanish Award for Excellence in Spanish Literature, and recognition from New York City Council members Peter Koo and Grace Meng.
At the South Asian Council for Social Services, the community center that helped Farwa's family settle in the U.S, Farwa led English and computer classes, staffed the food pantry and provided translation services. She won first place in the 2018 American Debate League championship and coached younger debaters during summer tournaments.
Farwa will study economics and international relations at Stanford University.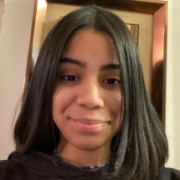 Maria Cuevas
Columbia University
Ever since the nights she spent stargazing with her father in her native Dominican Republic, Maria Cuevas has been fascinated by the night sky. As a Brown Scholar, Maria interned in the astrophysics department of the American Museum of Natural History, performing computational analyses to find exoplanet candidates and presenting her findings at a citywide student research colloquium. Maria worked on a computational research project at the University of Michigan, using Python to investigate runaway stars in the Small Magellanic Cloud. To share her love for the stars, she self-published an astronomy newsletter in Spanish and English, distributing the publication monthly to more than 100 households in her Bronx community.
Maria is a graduate of New Explorations into Science, Technology and Math High School (NEST+m). She is an AP Scholar with Honors and a National Hispanic Scholar. Maria won both national and regional Aspirations in Computing Awards from the National Center for Women & Information Technology. She founded the school's National Spanish Honor Society, creating projects to promote Hispanic culture in the school community.
Since seventh grade, Maria has volunteered in her former middle school's bilingual department, tutoring English language learners in math and English, advocating for students with administration, and creating new enrichment programs, including monthly STEM workshops. She worked as a coding instructor and developed more than 150 lesson plans for spring and summer STEM camps. Maria also founded Her|Site Story, interviewing and photographing inspirational women across a variety of professions and documenting their stories.
Maria will study astrophysics and computer science at Columbia University and plans a career in astrophysics.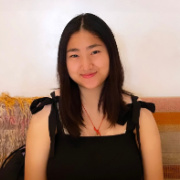 Joyce Lin
Barnard College
Fashion and beauty are the foundation of Joyce Lin's community service efforts. The president of the Glamour Gals club at Francis Lewis High School in Queens, Joyce planned makeover-and-manicure community service events at senior centers. She helped members learn how to engage with elders and received the Intergenerational Service Award three times. As a LEDA (Leadership Enterprise for a Diverse America) Scholar, Joyce developed "A Hand to the Grand," a plan to address the loneliness and isolation many seniors face. She founded her school's FIDM Fashion Club, a partnership with the Fashion Institute of Design & Merchandising in Los Angeles, leading workshops on sewing and sketching. Joyce raised funds to ensure all members had free access to supplies and could pursue fashion without financial barriers.
Joyce is an AP Scholar, Greenhouse Scholar and Minds Matter Scholar. She is a member of the National Honor Society, received the Marshall Wace Award, and is a Jack Kent Cooke Scholarship semifinalist. The cofounder of the Student Culture Diversity and Inclusion Committee and Vice President of student government, Joyce launched a webinar series to help first-generation and minority students through the college application process.
Joyce researched sustainable investments as an intern for asset management firm BlackRock and brainstormed Gen-Z engagement strategies as a marketing fellow for NBC Universal. A successful entrepreneur, Joyce sold fig cookies to raise seed capital to launch WearYourJoyce.com, an e-commerce jewelry business with more than 500 orders and $6,000 in profit to date. She built her own sales website and handles every part of the business including trends research, product design, pricing and social media marketing.
Joyce will study business and sociology at Barnard College and plans a career as an entrepreneur.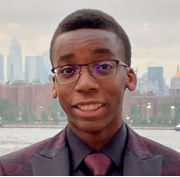 Osahon Odiase
Massachusetts Institute of Technology
Osahon Odiase loves sharing his passion for science. At New York City's New Explorations into Science, Technology and Math High School (NEST+m), Osahon founded the Robotics Club, teaching members the fundamentals of CAD (computer-aided design) and robot programming. Budget constraints kept the club from joining tournaments with other schools, so Osahon designed intra-school competitions. In one, he created intricate mazes that forced robots into endless loops; members worked in teams to create algorithms to set them free. When COVID precluded in-person activities, Osahon moved the club to online platforms like VEXCode VR and Onshape where he created activities such as "CAD Pictionary," where members designed 3D models of household objects and seasonal icons like the Rockefeller Center holiday tree.
Osahon is a Gates Scholar, Ron Brown Scholar, National African American Recognition Program Scholar and AP Scholar with Distinction. He tutored peers in physics, trained and led members of NEST+m's Badminton Club, and competed on NEST+m's Science Olympiad team. Osahon investigated the Dyson Sphere and the likelihood of alien life on Mars with the Science Research Club. As a MOSTEC (MIT Online Science, Technology, and Engineering Community) intern, Osahon created a robo-advisor that gave investing advice and designed a water-based rocket that reached a maximum altitude of 126 feet. He designed a robot to assist in classrooms and offices as a STEM intern at The Cooper Union. At NBC Universal, he devised plans to increase youth political engagement for the 2020 election.
Osahon will study engineering at MIT and plans a career in aerospace.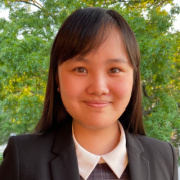 Jingyu Zhang
Stanford University
Jingyu has come a long way from where she started to find her purpose and passions. Born in China and self-conscious about her accent and English language skills, Jingyu joined the Speech and Debate team at New York City's Stuyvesant High School in ninth grade, determined to overcome the paralyzing fear of public speaking that prevented her from voicing her opinions. She participated in Original Oratory, learning to clarify her pronunciation, strengthen her delivery and gain confidence in her own words. Jingyu has won and placed in the top strata of city, state and regional debate competitions. She also used her newfound confidence to advocate for the environment—as vice president of Stuyvesant's Environmental Club, Jingyu connected with local organizations to identify volunteer opportunities for club members, created a system to divert schools' recyclable and compostable waste, and represented the club in citywide meetings.
Jingyu is a QuestBridge National College Match Scholar, National Merit Scholar, Equitable Excellence Scholar and AP Scholar with Distinction. She won the Gilder Lehrman Institute of American History's Rise Prize and earned a gold medal on the National Spanish Exam. With ARISTA, Jingyu tutors students in Mandarin, math, and science. She led a research project modeling eye esotropia in the Johns Hopkins Biomedical Engineering Program and researched the relationship between sickness and social behavior as part of GSTEM, a program at New York University that increases opportunities for girls in science. Jingyu taught badminton and robotics at the Kuei Luck Enrichment Center. She currently interns at Citigroup as a business analyst and works part-time as an ophthalmic technician.
Jingyu will study data science at Stanford and plans a career in medicine.
About the Milken Scholars
Michael and Lori Milken founded the Milken Scholars in 1989 to honor exceptional young individuals who have demonstrated the potential to make a profound difference in the world. Scholars are chosen while high school seniors on the basis of distinguished academic performance, school and community service, leadership, and evidence of having overcome personal and social obstacles. Milken Scholars receive financial assistance plus a strong support system of resources and networks during their academic and professional careers.
As of 2022, more than 540 Milken Scholars have been selected from over 200 high schools in Los Angeles County, New York City and Washington, D.C. Milken Scholars embody a variety of ages, backgrounds, and academic and professional interests, and attend some of the top colleges and universities in the country. Twenty-five percent were born outside the United States and 77 percent have parents originating from 75 countries. Over half were the first in their family to attend college. The class of 2022 is one of the most diverse yet, representing 12 countries spanning North America, Central America, the Caribbean, East Africa, West Africa, Western Europe, East Asia, Southeast Asia, and South Asia.
Throughout their college careers, Scholars are in regular communication with Scholars staff and mentors during campus visits and special events, including an annual Summit that provides guidance and insights through speakers, panels and activities. These resources create a setting that propels these exceptional youth into a position where they can achieve their personal, academic and professional goals and, in the process, become Lifelong Leaders for a Better World. For more information about the Milken Scholars Program, visit www.MilkenScholars.org.
Press Contacts:
Jana Rausch
Vice President, Communications
310-570-4774 Office 310-435-9259 Cell
---