Press Releases
2023
2022
2021
2020
Eleven Los Angeles High School Stars Receive Milken Scholars Award
Unique Scholarship Provides a $10,000 Cash Prize Plus a Lifetime of Mentoring and Resources

June 28, 2021
SANTA MONICA, Calif., —The Milken Scholars, a joint initiative of the Milken Institute and the Milken Family Foundation, has chosen 11 talented students from Los Angeles for its 2021 scholarship program after a rigorous nomination, application and interview process.
Open to college-bound high school seniors in Washington, D.C., New York City and Los Angeles County, Milken Scholars are selected based on academic performance, community service, leadership and their ability to persevere in the face of personal challenges. Past recipients include inaugural poet Amanda Gorman; Ruben Harutunian, deputy chief of mission at the U.S. Embassy in Minsk, Belarus; Dr. Joelle Simpson, chief of emergency medicine at Children's National Hospital; and award-winning entrepreneur and author Ali Kriegsman.
The 2021 Los Angeles Milken Scholars are:
Enrique Cabrera, Verbum Dei High School (University of Southern California)
Brayant De Leon-Duarte, South East High School (University of Chicago)
Addison Lee, Archer School for Girls (University of California, Berkeley)
Abigail Maemoto, Palos Verdes High School (Stanford University)
Mihret Melaku, New Roads School (Harvard)
Bryant Mendez-Melchor, California High School (Stanford University)
Joshua Pereira, Granada Hills Charter High School (Massachusetts Institute of Technology)
Antonio Preciado, Inglewood Charter High School (Stanford University)
Fernando Rax Lopez, Nogales High School (Vassar College)
Victoria Taylor, Santa Monica High School (University of California, Los Angeles)
Nathan Varghese, Gretchen Whitney High School (University of Houston)
Mike Milken and his wife Lori founded the Milken Scholars Program in 1989 to promote and assist young people as they navigate the transitions from high school to college and from college to graduate school or the world of work. Recipients receive a $10,000 scholarship, but more importantly they gain a lifelong support system that includes ongoing career-related counseling, assistance in securing internships, opportunities for community service, and a fund to assist their pursuit of post-undergraduate career goals.
"For more than three decades, the Milken Scholars have inspired us with their achievements, leadership and dedication to community service," said Mike Milken. "At this difficult time for our nation, we know that they—like all the Scholars over the years—will be Lifelong Leaders for a Better World. Whether they become doctors, research scientists, educators, entrepreneurs or diplomats, the common denominator of Milken Scholars is a genuine sense of service."
Because of COVID-19, instead of attending an in-person summit in Los Angeles, the LA Milken Scholars will attend a three-day online summit starting July 23, 2021, along with over 100 Scholars including new Scholars from New York City and Washington D.C, undergraduates and alumni facilitators.
MEET THE 2021 LOS ANGELES MILKEN SCHOLARS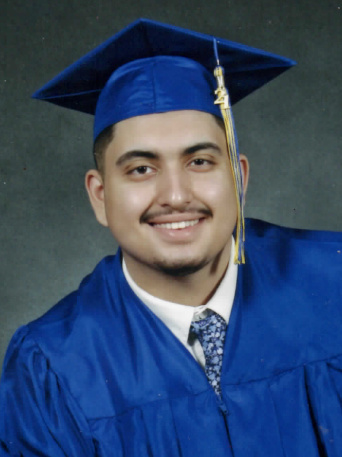 Enrique Cabrera
University of Southern California
Enrique Cabrera has made a lasting impact at Verbum Dei High School in South Central Los Angeles. Watching a basketball game in the sparsely populated bleachers one afternoon, Enrique realized that few students took part in schoolwide activities. The president of the Young Entrepreneurs Club, Enrique recruited fellow members to interview students and research possible solutions. Their plan included using Verbum Dei's Instagram feed to highlight the feeling of brotherhood at the all-male school and share snapshots of the student experience. Enrique also established a schoolwide "house" system, similar to the residential colleges at Ivy League universities or the houses at Hogwarts in the "Harry Potter" novels, with each house having its own logo and house colors. Student engagement grew through friendly competitions between the houses around sports, academics and community service, with incentives like pizza Fridays, free dress days and movies.
Enrique received the Georgetown National Student Leadership Conference Award and Verbum Dei's Scholar Circle and Gentleman Awards. He traveled to New York and Washington, D.C. as an Upward Bound Los Angeles Scholar and honed his leadership skills as the student director for Emerging Leaders. Enrique developed marketing materials and met with prospective families as the student director of marketing and research for Verbum Dei admissions, and he publicized fundraisers as public relations officer for the Spanish Honor Society. For three years, Enrique has interned in the pro bono department of law firm Manatt, Phelps & Philips, translating, drafting and editing stories of immigrants seeking asylum.
An active member of his church, Enrique was an altar server for nine years and led Sunday school and retreats as a catechist. With Jedis (Jesuit Educated Disciples in Service), Verbum Dei's campus ministry, he led morning prayer and announcements, mentored younger students, and led peers in meditations during lunch. After school and on weekends, holidays and summer break, Enrique works with his family on their ice cream truck, brightening the community as they distribute sweet treats.
Inspired to help his community deal with the trauma of living in poverty and build a stronger future, Enrique will study economics, finance and psychology at the University of Southern California as a Presidential Scholar. He plans a career as a behavioral economist.
Brayant De Leon-Duarte
University of Chicago
Math has fascinated Brayant De Leon-Duarte since elementary school, when he spent hours poring over his family's budget. At South East High School in South Gate, Brayant founded the Math Tutoring group to support students in the school's advanced math classes, including AP Calculus. He selected tutors, publicized the service and managed tutoring schedules. During the pandemic, Brayant and his tutors led three sessions per week on Zoom for more than 60 students. Thanks to the extra help, South East students delivered the highest number of passing scores on the 2020 AP Calculus exam in the school's history. Brayant also served as president of the Calculus Club to share his love of math and, before the pandemic, tutored sixth- and seventh-graders in math and English.
Brayant graduated as South East's valedictorian and received the QuestBridge National College Match Scholarship. He is an Edison Scholar, National Hispanic Scholar, USC Bovard Scholar and AP Scholar with Honor. Brayant reinvigorated South East's MESA Club, creating virtual science, math and engineering projects for students of all levels during the pandemic. One of 14 peer college counselors, he held online meetings to guide other students through the college admissions process and help them find scholarships. As the defensive captain for South East's football team, Brayant watched hours of video to develop defensive plays based on opponents' offensive strategies. He originally joined the track team to improve his conditioning for football, but he excelled there as well, placing third in the Eastern League for the 110-meter hurdles.
As a volunteer with the South Gate Police Department, Brayant participated in Earth Day cleanups, pulled weeds from the front yards of elderly neighbors, and helped set up the city's holiday tree. He used his mathematical skills to maximize the capacity of his church's parking lot during crowded services. When his parents were laid off during the pandemic, Brayant worked at McDonald's and was named Crew Member of the Month.
Brayant will study applied mathematics at the University of Chicago and plans a career in operations research.
Addison Lee
University of California, Berkeley
When Addison Lee began to explore her mixed-race identity—her father is Korean, her mother Caucasian—she turned to the Internet. To her surprise, she couldn't find an online community that celebrated and explored stories like her own. Undaunted, Addi decided to create her own. As founder and CEO of MixedLife.net, she leads a multi-generational staff of writers, artists and other creators who produce content about life as a person of mixed race. The site now reaches more than 30,000 people around the world, has published more than 150 works by mixed-race creators, and led Addi to present at the Mixed Heritage Conference at the Universities of California at Berkeley and Los Angeles. A graduate of the Archer School for Girls in Los Angeles and a member of its Diversity Conference Leadership Board, Addi produced a roundtable series called "Who Can Tell What Stories?" to raise awareness and create change in her community.
Addi received Archer's Pioneer and Gary David Goldberg Awards, the Princeton Certificate of Achievement in Race Relations, a Scholastic Silver Key for graphic design, and the Governor's Medallion, California's highest distinction for young artists. She was selected for Princeton's DesignNation conference and the American Legion Auxiliary California Girls State. Addi was a finalist in the Brentwood Film Festival and interviewed BeautyCon CEO Moj Mahdara in a video about imposter syndrome for the Built By Girls National Day of Women. Addi co-hosted the 2020 Archer Film Festival, which took place online because of the pandemic. The event featured several short works by female Southern California filmmakers and included discussions with entertainment industry icons Greta Gerwig, Geena Davis and Fred Savage.
Thanks to Addi's work with Michelle Obama's When We All Vote, more young voters and people of color than ever participated in the 2020 election cycle. As the West Coast Regional Lead, Addi led six states and more than 250 ambassadors in voter registration efforts at their schools. She appeared on Conan O'Brien's talk show in a thank-you video to Michelle Obama and served on the organization's national advisory council.
Addison will focus on English and Ethnic Studies at the University of California Berkeley.
Abigail Maemoto
Stanford University
Abigail Maemoto's work in STEM is already changing lives. When an assistant principal at Palos Verdes High School (PVHS) was diagnosed with leukemia, Abbie became a student ambassador for the Leukemia and Lymphoma Society, raising $85,000 for research by organizing a community cancer walk and soliciting corporate sponsors. To tackle gender and socioeconomic disparities in science, Abbie founded BiomediGirls, a student-run organization with an integrated social networking platform which offers access to free online courses and connects students with scholarships to participate in research internships. Recruiting STEM professors from Stanford, Yale and other universities as guest speakers, Abbie designed a six-week introductory course and a four-week series on science advocacy, hosted a research competition, and mentored 100 students from 14 states and four countries in research projects. The organization now includes a newsletter, a podcast, and 20 branches in schools across the country and abroad. Sales of her self-published children's book "What Is So Special About an Unspecialized Cell?" have funded six scholarships for students from low-income communities to attend a hands-on stem cell research program.
The PVHS valedictorian, Abbie is a Coca-Cola Scholar, National Merit Commended Scholar, National AP Scholar, and member of the National Honors Society. She received the Elks Most Valuable Student Scholarship, Yale Book Award, Herbalife Excellence in Microbiology Award, Society of In Vitro Biology Award, Leukemia and Lymphoma Society Hero Award, California State Parent Teacher Association Scholarship and Presidential Gold Service Award. The Southern California Biomedical Council named her a Top 5 Research and Development Biomedical Scholar.
An accomplished scientific researcher, Abbie studied urchin eggs as indicators for reproductive success and optimized algae growth for biofuel at the Cabrillo Marine Aquarium. She researched novel metastatic mechanisms at the Los Angeles Bio Medical Research Institute and interned at the Lundquist Institute for Biomedical Innovation and the University of Southern California's Ellison Institute for Transformative Medicine. Abbie led summer science camps at the Boys and Girls Club of Los Angeles, organized advanced math outreach at an elementary school, and worked to pass the California Stem Cell Research, Treatments and Cures Initiative of 2020 (Proposition 14).
Abbie will study biomedical engineering at Stanford and plans a career in biomedicine and patent law.
Mihret Melaku
Harvard
Mihret Melaku values seeing the world from many different perspectives. Inspired by his experience at Seeds of Peace, a camp focused on dialogue and conflict leadership, Mihret founded the Civil Discourse Club, now the most popular student-led organization at New Roads School in Santa Monica. As lead facilitator, Mihret gathered members weekly to discuss important political issues, welcoming all opinions without judgment. The club was so successful that Mihret petitioned New Roads to add a Civil Discourse Workshop as an official school course, which he created in cooperation with administrators and taught with the guidance of a faculty advisor. The class focuses on broader issues like racism and xenophobia, not just current events, and explores methods of facilitation to find solutions. Mihret's efforts landed him on the front page of the Santa Monica Daily Press, and ABC-7 Eyewitness News featured him in their "Cool Kids" series for his efforts to increase discussion and decrease polarization.
Mihret is a QuestBridge College Prep Scholar and received the College Board African-American National Recognition Award, Santa Monica Lions Award and New Roads Distinguished Academic Performance Award. He was a member of the New Roads Student Leadership Council and a peer tutor. An accomplished pianist, Mihret studied for seven years at The Colburn School, played with the Edelman Chamber Institute, and won Colburn's Herbert Zipper Scholarship. In addition to the standard Western classical music repertoire, Mihret has performed classical works by composers from his native Ethiopia, including Ashenafi Kebede and Emahoy Tsegue for the Voice of America and at Black History Month events at school.
At Virgin Mary Ethiopian Orthodox Church, Mihret serves as a youth minister and teaches Sunday school to middle schoolers. He is a member of the United Orthodox Tewahedo Youth Blog Team and Agar Ethiopia Youth Association, a charity that helps Ethiopian orphans. Mihret authored "Lost & Found: The Joy of Repentance" and has spoken about his theological philosophies to audiences around the U.S. and internationally. He has used his knowledge of the ancient language of Ethiopic to analyze historical manuscripts as a research assistant for Princeton University's Miracles of Mary Project.
Mihret will study molecular biology at Harvard and plans a career in medicine.
Bryant Mendez-Melchor
Stanford University
For Bryant Mendez-Melchor, music is both a creative outlet and an opportunity to mentor the next generation. As the mellophone section leader for the marching band at California High School in Whittier, Bryant helped his bandmates learn both the music and complex marching routines. He played French horn in Cal High's advanced wind ensemble, was selected to participate in the district honor band, and earned Unanimous Superior ratings at local and regional music festivals. At his middle school, Bryant tutored younger musicians in band and orchestra, leading section rehearsals for saxophone and French horn players and working with them one-on-one to help them develop their skills and learn the repertoire. Bryant coordinates worship music for services twice a week at his church, plays at monthly children's services, and serves as a teacher and musician at summer bible camp.
Bryant is a QuestBridge College Prep Scholar, Gates Scholar, AP Scholar with Distinction and Leadership Enterprise for a Diverse America (LEDA) Scholar. He received the College Board Opportunity Complete Your Journey Scholarship and Horatio Alger California Scholarship. Bryant was named an Elks National Foundation Most Valuable Student and was a finalist for the Hispanic Scholarship Fund. He was selected to attend the Columbia University Engineering Experience and the Carnegie Mellon Summer Academy for Math and Science, where he studied mathematics, computer programming and entrepreneurship as was one of 20 juniors in the computer science cohort.
Bryant is experienced in social media management and interned on the social media team at Parthean Inc., an e-learning technology firm. Dissatisfied with the lack of college and career guidance at his school, Bryant created Equinox Community, an online platform that advocates for equity in education by providing educational resources to first generation low income students via social media. He works with his father on the family's landscaping business, overseeing invoicing and client communications, and cares for his four-year-old brother, a commitment that increased when COVID-19 closed his brother's preschool.
Bryant will study computer science at Stanford University and plans a career in technology.
Joshua Pereira
Massachusetts Institute of Technology
As a scientist, Granada Hills Charter High School (GHCHS) valedictorian Joshua Pereira is already making a significant impact on his community. As a top 10 finalist in the University of California, Los Angeles (UCLA) NanoSystems Institute "Nanovation" Competition, he designed a portable thermocycler to enable scientists to conduct PCR (polymerase chain reaction) testing in the field. Joshua's UCLA grad student mentors asked him to join their research project, which he helped them submit for a successful National Science Foundation grant. Joshua advocated for other GHCHS students to work with them in the lab, and brought the sophisticated laboratory techniques he learned at UCLA back to the classroom. Inspired by his experience at UCLA, Joshua created Envision H2O: Nanoparticle Water Quality Testing, a research group that leads development of new methods for onsite water quality testing using gold nanotechnology. He also serves as Blue Water Task Force Program Lead for the Los Angeles chapter of the Surfrider Foundation, monitoring coastal water quality at beaches throughout Los Angeles County.
Joshua received a QuestBridge National College Match Scholarship and is a QuestBridge College Prep Scholar, College Board National Hispanic Recognition Scholar and AP Scholar with Distinction. He won awards at the Los Angeles Regional Science Olympiad in molecular biology, thermodynamics and protein modeling. Joshua studied image analysis and science writing with the Massachusetts Institute of Technology (MIT) Online Science, Technology and Engineering Community (MOSTEC), earning the Best of MOSTEC 2020 Science Writing Award from the MIT Office of Engineering and Outreach Programs. He interned at UCLA's Shimon Weiss Biophysics Laboratory and served as president of the GHCHS Science Team, leading 80 students in finding creative STEM-based solutions for local issues.
Joshua graduated with a bilingual International Baccalaureate (IB) diploma. As part of his IB community service project, he created GHC Generation-E 2020, a program that teaches local elementary students about environmental issues including water conservation and pollinator gardens. Joshua sang in GHCHS' a cappella group and served as president for Latinos United for Cultural Education, a safe space for cultural expression.
Joshua will study biochemical engineering at MIT and plans a career focused on infectious disease and vaccine development.
Antonio Preciado
Stanford University
For Antonio Preciado, tolerance and equity are more than buzzwords—they're guiding principles. When he heard peers at his church denouncing homosexuality and insisting women belonged in the kitchen, he became a student teacher and developed a scripture-based curriculum to dispel stereotypes and promote tolerance. Antonio was the first male to join the Womxn Empowerment Club at Animo Inglewood Charter High School, learning how to be an ally, using his voice to advocate for womxn's rights, and ultimately increasing participation by 50%. As the sergeant at arms and parliamentarian for the YMCA's Youth and Government: Model Legislature and Court Program, Antonio planned meetings for 40 delegates, led debates following parliamentary procedure, and creating webinars on policing and healing a divided nation for more than 15,000 attendees, earning the "Delegation of Distinction" honor.
Antonio graduated as Animo's salutatorian. He is an AP Scholar with Honor, a Gates Scholar finalist, and one of the winners of the Milken Center for Advancing the American Dream's inaugural "I, Too, Am the Dream" essay contest. The president of Animo's Student Advisory Council, Antonio posted school announcements and educational resources on Instagram, raised funds, planned town halls and coordinated blood drives with Cedars-Sinai Medical Center. As a freshman, Antonio worked with Animo administrators to secure budget to create the school's first boys volleyball team, then captained the team starting in 10th grade, coordinating practices and setting game schedules. He participated in Minds Matter Los Angeles, a competitive mentoring program that prepares low-income students for success in college, studying disease-related drug administration at Brown University and, this summer, politics, economics and debate at Oxford University.
Committed to increasing civic engagement in his community, Antonio worked with the Los Angeles County Registrar-Recorder/County Clerk to guide Latinx voters through registration and voting. He phone banked for Mi Familia Vota, a national organization that unites Latino, immigrant and allied communities, as well as for Democratic political campaigns during the 2020 election cycle. As an intern for Blue Future, Antonio is creating a youth advisory council with California U.S. Representative Maxine Waters and Senator Alex Padilla.
Antonio will study political science at Stanford University and plans a career in immigration law and politics.
Fernando Rax Lopez
Vassar College
Fernando Rax Lopez takes seriously his role as a mentor in his community. At the Pomona College Academy for Youth Success (PAYS), a three-summer residential academic program supporting minority and low-income students, Fernando served as a community building leader, helping small groups of PAYS scholars with academics and leadership skills. A member of the PAYS Student Advisory Board, he helped develop the 2020 summer theme, created inclusive community outreach events for scholars and their families, and engaged in research aimed to close the educational inequity gaps that exist in his community. At Nogales High School (NHS) in La Puente, Fernando was president of the International Baccalaureate (IB) Questers Club, mentoring younger students and promoting the IB program through community outreach events and a buddy system pairing juniors and seniors. To help both his peers and future generations at NHS, Fernando organized students to lobby administrators for the creation of a dedicated college and career center. Thanks to the students' advocacy, the center opened in January 2020.
Fernando is an AP Scholar with Honors and a member of Sociedad Honoraria Hispanica and National Honors Society. He received the QuestBridge National College Match and California-Hawaii Elks Association scholarships. Fernando was a finalist for the Gates Scholarship and Hispanic Scholarship Fund, a semifinalist for the Posse Los Angeles Scholarship and a quarterfinalist for the Elks Most Valuable Student Scholarship. He graduated with an IB diploma and the Rowland Unified School District Seal of Biliteracy. Fernando produced and distributed monthly publications as managing editor of The Noble Times, the NHS newspaper, and ran varsity track and cross country. He co-founded and served as vice president of the NHS Ethics Bowl Club, leading the team to regional competitions where participants discuss and debate the ethical implications of hypothetical and historical situations.
Committed to strengthening his community, Fernando joined the Congressional Hispanic Caucus Institute's summer program as a student leader and researcher. He worked with students throughout California to develop census engagement strategies, creating flyers and talking points to counter misinformation and encourage Latinos to respond. Fernando's goal: to bring more funding to local public services and improve the community's longterm prospects.
Fernando will study sociology and education at Vassar College and plans a career in education or immigration law.
Victoria Taylor
University of California, Los Angeles
Victoria Taylor has helped hundreds of low-income students in Los Angeles discover the joy of reading. For her Gold Award project for the Girl Scouts of Greater Los Angeles, Victoria designed classroom libraries and STEAM makerspaces for a public elementary school with 600 students, half English language learners. She visited classrooms for story time and researched the grade level for 3,000 books to ensure that students could find the right volumes. Victoria then founded the Books for Kids Club at Santa Monica High School (Samohi), managing a book exchange between wealthier private schools and their underresourced public counterparts, networking with principals around the city, and promoting literacy through the club's 30-plus members by continuing to donate books to low-income schools.
Victoria is a National Merit Commended Scholar and an AP Scholar with Distinction. She received the Gold Presidential Volunteer Service Award, Earthwatch Ignite Fellowship, and commendations from the U.S. Senate and Los Angeles County District Attorney. Victoria was a Coca-Cola Scholar semifinalist, an American Legion Auxiliary California Girls State Delegate, and a member of the National Honors Society and California Scholarship Federation. In addition to her literacy work, Victoria served as senior co-director of the Girl Scouts' Outdoor Leadership Council, hosting annual campouts and leading workshops to teach wilderness skills including fire safety, foraging and topography. She received several Girl Scouts awards, including the Gold Award and Ambassador Service Bar, and was invited to participate in the 2020 Pasadena Rose Parade Tournament Troop.
Victoria mentored special needs youth with the American Youth Soccer Organization, organized donations for unhoused people for The Giving Spirit, and teaches Sunday school and vacation bible camp at St. Monica's Catholic Church. She raised funds and collected toiletries for Syrian refugees, and educates students about mental health as the vice president of the National Alliance on Mental Illness Club. An accomplished musician, Victoria played in the Samohi Symphony and gives violin lessons to a middle schooler.
Victoria will study education and ecology, behavior and evolution at the University of California, Los Angeles and plans a career as a STEM educator.
Nathan Varghese
University of Houston
When the city of Cerritos, California, needed to install an emergency bin and search-and-rescue center at a local elementary school, Nathan Varghese took on the challenge as his Boy Scout Eagle Project. He quickly discovered that making the emergency bin strong enough to withstand a major earthquake presented significant obstacles. Undeterred, Nathan tested and revised his design for earthquake-safe emergency bins for over six months, gaining approval from local and district boards and securing funding from a local restaurant. After the design was finalized, Nathan organized and led 70 volunteers over an 11-hour day to assemble the emergency bin and search-and-rescue center. A future engineer, Nathan was one of 20 students and the only Californian selected for Rensselaer Polytechnic's PREFACE Engineering Program, where he worked with professors and a small team to design and develop a proposal for a novel geothermal heating and irrigation system at Troy High School in upstate New York.

Nathan graduated as valedictorian from Gretchen Whitney High School (WHS) in Cerritos. He is a National Merit Commended Scholar and an AP Scholar with Honor, and he was a quarterfinalist for the Elks Most Valuable Student Scholarship. A member of the WHS Science Bowl Team, Nathan specialized in earth science and astronomy, helping the team reach the semifinals of both the national and state competitions. Nathan also writes alongside respected journalists and professors about chemical engineering, material sciences, and astronomy for Dialogue & Discourse, a popular international journal.

As an assistant senior patrol leader, Nathan helmed his Boy Scout troop of over 50 Scouts in leadership, public speaking, and critical thinking activities. He is an Eagle Scout that has served in many active roles within his troop and earned the Bronze Palm Award. Nathan is the co-president of the WHS chess club, organizing tournaments across Southern California and giving chess lessons to elementary school children. He studied leadership and professional development as an AT&T extern, worked as a tutor under Kara Tutoring, and is an accomplished pianist.

Nathan will study chemical engineering and energy as a Tier One Scholar at the University of Houston and hopes to play a key role in commercializing nuclear fusion.
About the Milken Scholars
Michael and Lori Milken founded the Milken Scholars in 1989 to honor exceptional young individuals who have demonstrated the potential to make a profound difference in the world. Scholars are chosen while high school seniors on the basis of distinguished academic performance, school and community service, leadership, and evidence of having overcome personal and social obstacles. Milken Scholars receive financial assistance plus a strong support system of resources and networks during their academic and professional careers.
As of 2021, more than 500 Milken Scholars have been selected from nearly 200 high schools in Los Angeles County, New York City and Washington, D.C. Milken Scholars embody a variety of ages, backgrounds, and academic and professional interests, and attend some of the top colleges and universities in the country. Twenty-five percent were born outside the United States and 75 percent have parents originating from 74 countries. Over half were the first in their family to attend college. The class of 2021 is one of the most diverse yet, representing 18 countries spanning North America, Central America, South America, East Africa, Western Europe, Central Europe, Eastern Europe, East Asia, Southeast Asia, and South Asia.
Throughout their college careers, Scholars are in regular communication with Scholars staff and mentors during campus visits and special events, including an annual Summit that provides guidance and insights through speakers, panels and activities. These resources create a setting that propels these exceptional youth into a position where they can achieve their personal, academic and professional goals and, in the process, become Lifelong Leaders for a Better World.
For more interviews or information about the Milken Scholars Program, visit www.MilkenScholars.org.
Lynne Russo
(818) 903-6079
lynneerusso@gmail.com
---