Press Releases
2023
2022
2021
2020
Five Extraordinary New York High School Seniors Join Milken Scholars Class of 2020
Unique Scholarship Provides a $10,000 Cash Prize Plus a Lifetime of Mentoring and Resources

July 6, 2020
SANTA MONICA, Calif.,—The Milken Scholars, a joint initiative of the Milken Institute and the Milken Family Foundation, has chosen five talented students from New York City for its 2020 scholarship program after a rigorous nomination, application and interview process. Open to college-bound high school seniors in New York City, Washington, D.C., and Los Angeles County. Milken Scholars are selected based on academic performance, community service, leadership and their ability to persevere in the face of personal challenges.
"For more than three decades, the Milken Scholars have inspired us with their achievements, leadership and dedication to community service," said Milken Institute Chairman Mike Milken, who co-founded the Milken Scholars program with his wife Lori in 1989. "We're proud to welcome these five outstanding young people to the Milken Scholar family. At this difficult time for our nation, we know that they—like all the Scholars over the years—will continue working to change the world for the better."
The 2020 New York Milken Scholars are:
Luigi Auquilla Idrovo, High School of American Studies at Lehman College (NYU)
Waly-Meissa Ndiaye, Bronx High School of Science (MIT)
Naomi Nesmith, Fort Hamilton High School (Brown University)
Ayan Rahman, Brooklyn Technical High School (Grinnell College)
Yu-Fan (Hedy) Tung, Stuyvesant High School (Yale)
Mike and Lori Milken founded the Milken Scholars Program to promote and assist young people as they navigate the transitions from high school to college and from college to graduate school or the world of work. Recipients receive a $10,000 scholarship, but more importantly they gain a lifelong support system that includes ongoing career-related counseling, assistance in securing internships, opportunities for community service, and a fund to assist their pursuit of post-undergraduate career goals.
Because of COVID-19, instead of attending an in-person summit in Los Angeles, the New York Milken Scholars will attend a three-day online summit starting July 24, 2020, along with over 100 Scholars including new recipients, undergraduates and alumni facilitators.
MEET THE 2020 NEW YORK MILKEN SCHOLARS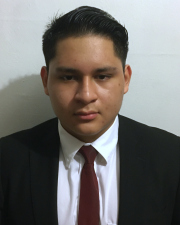 Luigi Auquilla Idrovo
New York University
For Luigi Auquilla Idrovo, playing the violin is about more than making music—it has connected him with his community. He served as concertmaster for the Harmony Program, an El Sistema USA program that brings orchestral music education to schools that lack instrumental training. Luigi coached and mentored younger violinists in the program, played with members of the New York and Los Angeles Philharmonics, and was invited to a music festival led by El Sistema founder and conductor Gustavo Dudamel in Mexico City, where he played in a Pan-American orchestra made up of teenage and college musicians. At Turtle Bay Music School, Luigi served as a coach and assistant teacher, helping the violinists learn their music and supporting the conductor. He played with the InterSchool Orchestras of New York Symphony Orchestra, which collaborates with groups like the Mingus Dynasty jazz ensemble and Ballet Hispánico and performs at Carnegie Hall and community venues like hospitals and nursing homes.
A graduate of the High School of American Studies (HSAS) at Lehman College in the Bronx, Luigi is a National Hispanic Recognition Program Scholar, National Merit Scholarship Commended Student and AP Scholar with Honor. He earned a scholarship from the Mason Tenders Training Fund of New York and was a finalist for the Posse Scholarship. Luigi placed in the top eight of the varsity division of the New York State Debate Championships, took first place in the Con Edison STEM Challenge and was honored for academic achievement by Lehman College, Con Edison and the Bronx Institute's ENLACE (Engaging Latino Communities for Education) program. Luigi captained the HSAS soccer club, served as president for the Chess Club and was an assistant instructor for the Dancing Classrooms Youth Dance Company.
Luigi put his Spanish language skills and natural empathy to good use during an internship at the Manhattan District Attorney's office. Working mostly on sexual assault cases, he shadowed lawyers, helped prepare case filings, interviewed witnesses and translated witness testimony, helping victims feel more comfortable opening up about their trauma. Luigi was familiar with the court system; earlier in high school, he handled the paperwork and research related to his parents' immigration case as they sought asylum in the U.S. from Ecuador.
Luigi will study political science at New York University and plans to become a lawyer.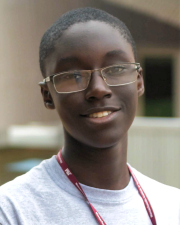 Waly Meissa Ndiaye
Massachusetts Institute of Technology
Waly-Meissa Ndiaye has made helping others a cornerstone of his time at the Bronx High School of Science. The Key Club project committee co-chair and winner of New York state's Distinguished Key Clubber Award, Waly organized community service events for the club's 100-plus members, as well as for other clubs in Manhattan and the Bronx. He delivered food to senior citizens with Meals on Wheels, advocated for global health issues, and worked for more than 200 hours at soup kitchens, back-to-school events, festivals, food pantries and holiday celebrations. Waly mentored incoming freshmen with Bronx Science's Big Sibs program to help the young students acclimate and tutored fellow students through the National Honor Society.
Waly is a Gates Scholar, QuestBridge College Prep Scholar and AP Scholar with Distinction. He won the Quest for Excellence NYC Award and twice attended the Harvard College Global Health and Leadership Conference. Waly studied data visualization, biophysics and science writing with the Massachusetts Institute of Technology Online Science Technology and Engineering Community (MOSTEC), where he co-authored a project analyzing EPA pollution data to identify trends between population and pollution levels.
Steeped in the culture of West Africa all his life, Waly has studied the ancient Egyptian scholar Imhotep, the pyramids of Nubia, Ethiopia's Christian rock churches and the ruined city of Great Zimbabwe. Born in New York to Senegalese parents, he is descended from West African scholars, teachers, lawmakers and rulers whose history is enshrined in the University of Sankore libraries in Timbuktu.
Waly will study engineering, material science or computer science at the Massachusetts Institute of Technology.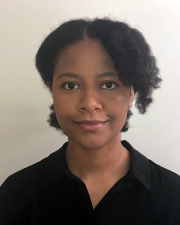 Naomi Nesmith
Brown University
Naomi Nesmith is committed to using her voice to educate others and inspire them to push for change. As vice president of the Human Rights Club at Fort Hamilton High School in Brooklyn, Naomi organizes weekly discussions about worldwide human rights violations and encourages her peers to get involved in advocacy events addressing climate change, gun control, immigration and voting rights. She served on the organizing team for Fort Hamilton's annual fundraising dance for the Make-A-Wish Foundation; last year the event raised $6,500. With Reach Out in the Bay Ridge neighborhood, Naomi helped produce sports days for children with autism and a Super Hero Day honoring a Muslim girl who educated others about intercultural respect.
Naomi is a recipient of the QuestBridge College Match Scholarship. She is a National Hispanic Recognition Program Scholar, an AP Scholar with Honor and a member of the National Honor Society. Naomi was editor in chief of The Pilot, Fort Hamilton's school newspaper, and poetry editor of The Anchor, the school's award-winning literary magazine, which published several of her poems. Her work has also appeared on Medium.com and in Kneedlznpynz, a punk magazine based in Los Angeles. Naomi has created spoken word pieces for Easter and youth night productions through the Spoken Word Ministry at Saints Church and served as a community storyteller for El Puente Bushwick Leadership Center, encouraging civic engagement through the arts.
A member of the Student Advisory Council and National Student Council for the Gilder Lehrman Institute of American History, Naomi delivered the closing address at the 2018 National History Teacher of the Year ceremony and the opening address at the 20th annual Frederick Douglass Book Prize Award ceremony, which was broadcast on C-SPAN. During an internship with NBC's Young Leaders in Journalism, she observed network meetings for "NBC Nightly News with Lester Holt," watched the "TODAY" show being edited, and attended a live recording of "Meet the Press" in Washington, D.C. An aspiring journalist, Naomi sees storytelling as the key to developing empathy and motivating people to help and connect with their communities.
Naomi will study anthropology at Brown University and plans a career in journalism.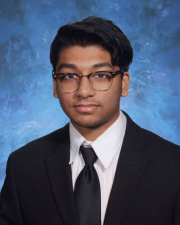 Ayan Rahman
Grinnell College
When Ayan Rahman was a freshman at Brooklyn Technical High School, he was captivated by the core values of the Key Club—inclusiveness and caring—and jumped into the student service organization with both feet. He spent Saturdays with fellow members working at food banks and planting vegetables at rooftop urban farms. As bulletin editor during his sophomore year, Ayan built the club's social media channels from the ground up; the group now has more than 1,500 followers on Instagram and Facebook. By the time Ayan took over as president, Brooklyn Tech's Key Club had more than 500 members, making it the largest chapter worldwide. In the large New York district, Ayan was named Outstanding Key Club President, and the club won a first-place single service project award.
Ayan is an AP Scholar with Distinction, QuestBridge College Prep Scholar and QuestBridge National College Match Finalist. He played flute in Brooklyn Tech's concert band, studied architecture at The Cooper Union and earned the Quest for Excellence STEM Award. During the COVID-19 pandemic, Ayan started The Quaranteenage, an Instagram account that collects stories from teens about their experiences in quarantine.
Born in Bangladesh, Ayan speaks three languages, including Spanish, which he practiced when he traveled to the Dominican Republic with the Council on International Educational Exchange (CIEE) to work on service projects related to children's rights and education. Inspired by his experience abroad, he founded Tech Treks, a club to raise awareness about opportunities to study in other countries. Tech Treks mentors—students who have studied abroad—help members write essays for applications, host discussions on topics like culture shock, and teach students how to raise money to fund their travels. New "global citizens" come back as mentors to share stories of their cultural exchanges, research and service. Tech Treks now mentors 30 students per year, and CIEE named Brooklyn Tech a Global Navigator school. In 2018-19, 40 students studied abroad—the most in Brooklyn Tech's history.
Ayan will attend Grinnell College.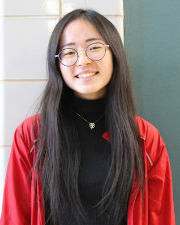 Yu Fan (Hedy) Tung
Yale
A service trip to Guatemala convinced Yu Fan (Hedy) Tung that she would end up working in global healthcare. There, Hedy met Enrique, a young man with paralysis who would have been able to take care of himself if he had access to proper medical care. Determined to help Enrique and others like him, Hedy returned to Manhattan's Stuyvesant High School and founded Shoebox Healthcare, a nonprofit that delivers essential healthcare items in a box. She designed a logo and packaging, recruited volunteers, contacted corporate sponsors and canvassed local pharmacies. With donations of over-the-counter medications, soap, disinfecting wipes, toothpaste and vitamins, she put together thousands of boxes to ship to needy families in Guatemala.
Hedy is a Jack Kent Cooke Scholar, National Merit Scholar, AP Scholar with Distinction, and member of distinction of the Spanish Honor Society. She won a silver medal in the National Spanish Exam, gold Scholastic Art and Writing Award, gold President's Volunteer Service Award and New York State Scholarship for Academic Excellence. Hedy was copy editor for Stuyvesant's school newspaper and performs slam poetry. She mentored new members of the debate team and took second place in the Tri-State Interleague Invitational speech competition. As vice president of Stuyvesant's Red Cross, Hedy organized fundraisers, health fairs and blood drives. She created artwork for pediatric and ICU patients at Gouverneur Hospital with Art of Healing and worked as a research intern for the United Nations Academic Impact's Sustainability Hub. With ARISTA, Stuyvesant's National Honor Society, Hedy tutored fellow students and led tours for prospective students and families.
For the International Genetically Engineered Machine (iGEM) Competition, Hedy and her group researched an efficient treatment for Huntington's Disease using RNA strand displacement. Their work earned a bronze medal at the competition and was presented to the Huntington's Disease Society of America and iGEM Boston Jamboree. Hedy worked in the lab at Mount Sinai Health System's genetics department, doing DNA extraction and gel electrophoresis; a paper she co-authored on Huntington's Disease was published in the New York Science Journal.
Hedy will study literature at Yale and plans a career in medicine.
About the Milken Scholars
Michael and Lori Milken founded the Milken Scholars in 1989 to honor exceptional young men and women who have demonstrated the potential to make a profound difference in the world. Scholars are chosen while high school seniors on the basis of distinguished academic performance, school and community service, leadership, and evidence of having overcome personal and social obstacles. Milken Scholars receive financial assistance plus a strong support system of resources and networks during their academic and professional careers.
As of 2020, more than 500 Milken Scholars have been selected from over 180 high schools in Los Angeles County, New York City and Washington, D.C. Milken Scholars embody a variety of ages, backgrounds, and academic and professional interests, and represent elite colleges and universities in the country. Twenty-five percent were born outside the United States and 75 percent have parents originating from 71 countries. Over half were the first in their family to attend college.
Throughout their college careers, Scholars are in regular communication with Scholars staff and mentors during campus visits and special events, including an annual Summit that provides guidance and insights through speakers, panels and activities. These resources create a setting that propels these exceptional youth into a position where they can achieve their personal, academic and professional goals and, in the process, become lifelong leaders for a better world.
For interviews or more information about the Milken Scholars Program, visit www.MilkenScholars.org.
Lynne Russo
(818) 903-6079
lynneerusso@gmail.com
---