Press Releases
2023
2022
2021
2020
Three Washington, D.C. High School Stars Receive Milken Scholars Award
Unique Scholarship Provides a $10,000 Cash Prize Plus a Lifetime of Mentoring and Resources

July 6, 2020
SANTA MONICA, Calif.,—The Milken Scholars, a joint initiative of the Milken Institute and the Milken Family Foundation, has chosen three talented students from Washington, D.C. for its 2020 scholarship program after a rigorous nomination, application and interview process. Open to college-bound high school seniors in Washington, D.C., New York City and Los Angeles County. Milken Scholars are selected based on academic performance, community service, leadership and their ability to persevere in the face of personal challenges.
"The Milken Scholars Program provides crucial mentoring and other resources to the recipients of the award," said Simone Friedman of EJF Philanthropies, which sponsors the D.C. Milken Scholars. "This is just one of the reasons why we enthusiastically support this program."
The 2020 Washington, D.C. Milken Scholars are:
• Henry Addison, Benjamin Banneker Senior High School (Harvard)
• Callaway Pate, Benjamin Banneker Senior High School (Penn State)
• Natural Taylor, McKinley High School (Harvard)
Mike and Lori Milken founded the Milken Scholars Program to promote and assist young people as they navigate the transitions from high school to college and from college to graduate school or the world of work. Recipients receive a $10,000 scholarship, but more importantly they gain a lifelong support system that includes ongoing career-related counseling, assistance in securing internships, opportunities for community service, and a fund to assist their pursuit of post-undergraduate career goals.
"For more than three decades, the Milken Scholars have inspired us with their achievements, leadership and dedication to community service," said Milken Institute Chairman Mike Milken. "We're proud to welcome these three outstanding young people to the Milken Scholar family. At this difficult time for our nation, we know that they—like all the Scholars over the years—will continue working to change the world for the better.'
Because of COVID-19, instead of attending an in-person summit in Los Angeles, the New York Milken Scholars will attend a three-day online summit starting July 24, 2020, along with over 100 Scholars including new recipients, undergraduates and alumni facilitators.
MEET THE 2020 D.C. MILKEN SCHOLARS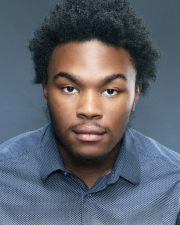 Henry Addison
Harvard
In sixth grade, Henry Addison started volunteering at the Watha T. Daniel Library in Washington, D.C.—and he's never stopped. Over the years, Henry has organized Halloween parties, cleaned Lego bricks and computers, shelved books and created decorations to adorn the children's section, eager to give back to the community that helped foster his own love of reading. The captain of the It's Academic quiz bowl team at Benjamin Banneker Academic High School (BBAHS), Henry brought his teammates to the library to help with the popular Trivia Night events he created. For the neighborhood kids who enthusiastically attend and participate, the library is a safe haven for learning.
Henry was a member of the National Honor Society, National French Honor Society and Mu Alpha Theta, the math honor society. Henry won the Harvard Book Award, earned a gold medal in Le Grands Concours National French Contest, took second place in the environmental category of the DC STEM Network's Secondary STEM Fair, and was awarded an Elks National Foundation Most Valuable Student Scholarship. He has taught younger students at L'Alliance Francaise, acted in "12 Angry Men" and other school dramas, and spent weekends cooking community breakfasts with his church.
Research has led Henry to success in multiple arenas. He worked on biofabrication research projects at George Washington University, helped graduate students at Catholic University develop effective solutions for dental hygiene, and co-authored a presentation on teacher retention rates as a member of the D.C. State Board of Education Student Advisory Committee. As a freshman, Henry joined the BBAHS Ethics Bowl team, which discusses and applies philosophical theories to cases that blur the distinction between right and wrong. Eager to improve the team's record, Henry and his teammates met weekly to study each case in depth, gathered at Starbucks on the weekends and prepared detailed case notes over school breaks. The team earned first place in D.C.'s citywide Ethics Bowl and earned the Bob Ladenson Spirit of the Ethics Bowl Award at the national competition.
Henry will study biomedical engineering at Harvard and plans a career in neurosurgery.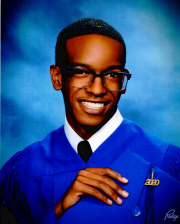 Callaway Pate
Pennsylvania State University
The day his mother accidentally drove over a frog in the road, Callaway Pate found a new passion: protecting the earth's fauna and flora. He was president of the Gardening Club at Benjamin Banneker Academic High School (BBAHS) in Washington, D.C., which grows vegetables and fruit to feed the homeless. Callaway raised $4,000, enough to help the group increase its harvest and operate for the next decade. A partner with the Society for Biodiversity Preservation, Callaway helps educate D.C. residents about sustainable habits to ensure the long-term preservation of their urban ecosystems. He helped revive three local school gardens, bringing in native plant species, electronic bird feeders, weather stations and materials to maintain the green spaces. Callaway brought his focus on environmental health to his internship at a local insurance agency; in addition to helping people find insurance coverage, he organized school gardening events and developed a section on the agency's website to promote simple, environmentally friendly habits.
Callaway is an OSSE (Office of the State Superintendent of Education) Scholar, an AP Scholar with Distinction, and a member of the District of Columbia Public Schools Chancellor's Student Cabinet. He earned Maxima Cum Laude distinction on the National Latin Exam. Callaway is a member of D.C.'s Men of Strength (MOST), which promotes gender equality and works to combat sexual violence and rape culture.
Eager to learn about the business world, Callaway founded the Financial Life Skills Club at BBAHS, inviting guest speakers from the business community and connecting interested students with local entrepreneurs. He studied sustainable urbanization with a professor at Columbia University, helping to create a solar-powered street vendor market in the Harlem Business Improvement District. Callaway's long-term goal: to help organizations promote communal environmental health by incorporating sustainable practices into their businesses.
Callaway will study environmental engineering at Penn State to prepare for a career in sustainable business.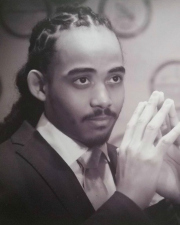 Natural Taylor
Harvard
Natural Taylor is a natural leader in his school and community. When McKinley Technology High School's longtime advisor to Future Business Leaders of America (FBLA) left the school, Natural was already serving as FBLA's regional president for Washington, D.C., a demanding job. But he stepped up as secretary, and later co-chair, for his local chapter, taking on administrative, recruiting and promotion roles as well as organizing meetings, creating fundraisers and working on clothing drives and other service projects. Regional FBLA membership grew 17 percent during his tenure, and McKinley's club is once again on solid footing.
McKinley's 2020 salutatorian, Natural is a Ron Brown Leaders Network Captain, QuestBridge Scholar and AP Scholar. He took first place in the 2020 regional LifeSmarts Trivia Competition and won an Omega Psi Phi Scholarship, Phi Beta Sigma Scholarship and Hispanic Youth Award in community service. Natural built, programmed and piloted robots with McKinley's Robotics Club, which has reached the final round in regional competitions. He helped renovate an orphanage in Peru as a District of Columbia Public Schools Study Abroad Global Citizen Volunteer and has done missionary work in Belize with his family.
Natural makes a priority of helping his community. As a youth representative for Community Connoisseurs, Natural collected and distributed toys, clothing and food for needy families. He volunteered for Family Medical and Counseling Services, where he supported food banks, promoted HIV awareness and testing information, and fine-tuned the organization's social media presence. Natural joined Men of Tech as a mentor to provide a positive role model to guide younger students through the struggles of inner-city life. The group meets twice a week for seminars on topics like social media, sexual health, college preparation and personal finance. After college, Natural is eager to return to his D.C. community to address important issues like energy infrastructure and business productivity.
Natural will study environmental engineering at Harvard and plans a career in environmental technology.
About the Milken Scholars
Michael and Lori Milken founded the Milken Scholars in 1989 to honor exceptional young men and women who have demonstrated the potential to make a profound difference in the world. Scholars are chosen while high school seniors on the basis of distinguished academic performance, school and community service, leadership, and evidence of having overcome personal and social obstacles. Milken Scholars receive financial assistance plus a strong support system of resources and networks during their academic and professional careers.
As of 2020, more than 500 Milken Scholars have been selected from over 180 high schools in Los Angeles County, New York City and Washington, D.C. Milken Scholars embody a variety of ages, backgrounds, and academic and professional interests, and represent elite colleges and universities in the country. Twenty-five percent were born outside the United States and 75 percent have parents originating from 71 countries. Over half were the first in their family to attend college.
Throughout their college careers, Scholars are in regular communication with Scholars staff and mentors during campus visits and special events, including an annual Summit that provides guidance and insights through speakers, panels and activities. These resources create a setting that propels these exceptional youth into a position where they can achieve their personal, academic and professional goals and, in the process, become lifelong leaders for a better world.
For more interviews or information about the Milken Scholars Program, visit www.MilkenScholars.org.
Lynne Russo
(818) 903-6079
lynneerusso@gmail.com
---