The Children of Willesden Lane: A Teacher's Resource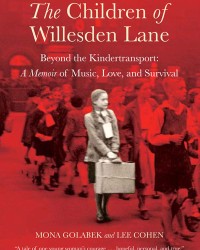 In April 2002, Grammy-nominated classical pianist Mona Golabek and co-author Lee Cohen published "The Children of Willesden Lane," the courageous story of Golabek's mother, Lisa Jura, who was rescued during World War II aboard theKindertransport. This companion curriculum guide from the Milken Family Foundation contains numerous lessons related to the book in four curricular areas: English, social studies, music and interdisciplinary studies.
This printable curriculum guide was created by Facing History and Ourselves and the Milken Family Foundation, providing a wealth of lessons and activities for students; and is organized according to different sections of the book. Use the curriculum guide as a flexible structure for examining the events in the book, and relating them to historical and current events.
For more information about the book and teaching reasources including the curriculum guide, videos and music, please see The Children of Willesden Lane: Resources.
Download