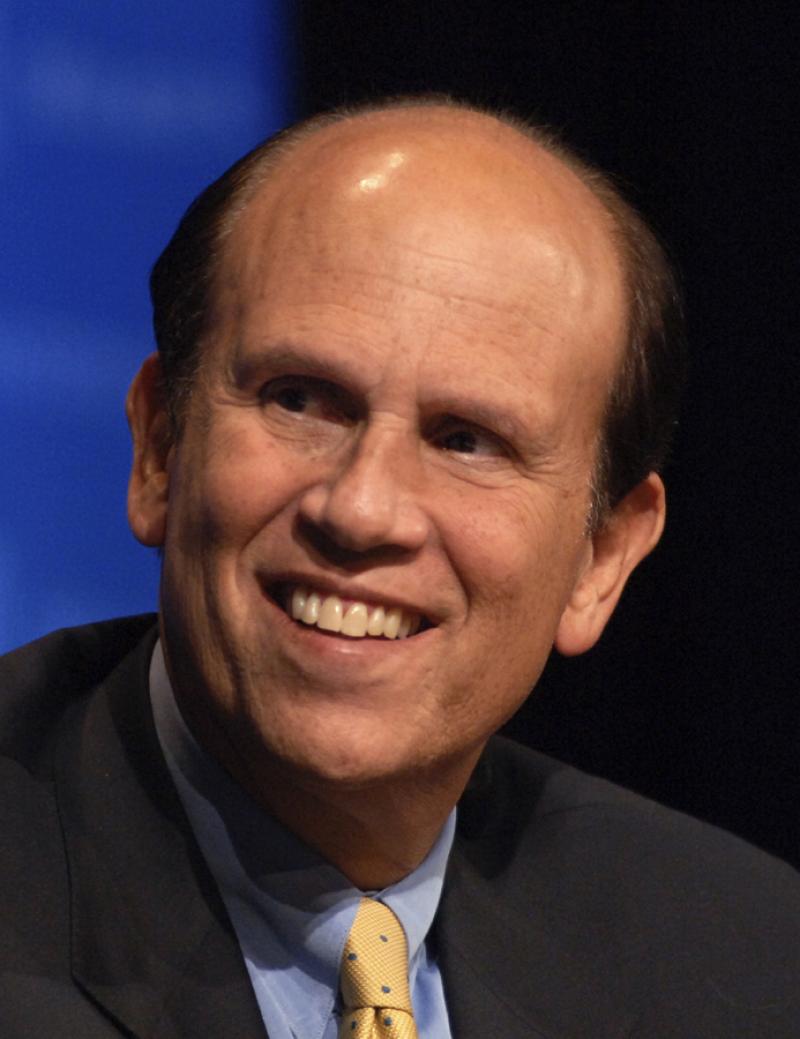 During the 1970s, my wife Lori and I made philanthropic gifts to a wide range of worthy causes.
However, a series of family medical issues along with changes in American schools highlighted the particular needs of medical research and education. After our father passed away in 1979, my brother Lowell and I concluded that we would be more effective donors if we institutionalized the process of giving in a charitable foundation with a professional staff. We began planning what became the Milken Family Foundation.
Among our most important lessons over the past 40 years is the realization that true philanthropy involves far more than giving away money. It's important to be personally involved with the people who are dedicated to changing the world. Programs we've developed—including the Milken Scholars, the Milken Educator Awards, the Festival for Youth, Mike's Math Club and the MFF Cancer Research Awards—and organizational partners like the American Epilepsy Foundation, the HELP Group, the Prostate Cancer Foundation and the Pediatric AIDS Foundation—have given us an opportunity to interact closely with thousands of truly remarkable people.
Even after nearly 3,000 notifications of Milken Educators, it's still a thrill to surprise these deserving teachers and school principals with their awards. Each has a wonderful story that never fails to impress me when we sit down to talk. The greatest social value is the long-term impact these classroom heroes have on the thousands of students they inspire during their careers. Collectively, the Milken Educators have changed and improved millions of lives.
Over the years, it was especially gratifying to help teach Mike's Math Club students. The "special powers" we gave them did more than raise their grades; their self-esteem also rose to face what were often difficult social environments. Our experience with the HELP Group has been equally rewarding. When I first entered a HELP Group classroom decades ago, this wonderful organization served 300 children at one location. Today, they work with 6,000 children across six campuses as the largest U.S. nonprofit of its kind, serving children with needs related to autism spectrum disorder, learning disabilities, ADHD, developmental delays, abuse and emotional challenges. The Milken Family Foundation is proud to have helped. When I had an opportunity to teach classes and mentor students at the HELP Group, I learned as much from them as they did from me.
The Milken Scholars Program was developed to encourage and support primarily first- and second-generation American high school seniors who have excelled in academic performance despite having grown up in lower socioeconomic conditions. The 500+ Scholars have come from more than 40 countries and their parents from more than 70 countries. We welcome these talented young men and women as part of our extended family and meet with them regularly. They receive lifelong resources and networks so they can help themselves and those around them throughout their careers. They attend or have graduated from the nation's leading colleges.
In medical research, our four decades of working to accelerate cures has contributed to many life-saving breakthroughs. Diseases such as melanoma, pediatric epilepsy, glioblastoma, prostate cancer, AIDS and COVID-19 are less threatening today thanks to Milken Family Foundation programs. The Food and Drug Administration has approved approximately 40 new drugs and treatments based on research we supported. All of our medical initiatives place special emphasis on supporting young physicians and scientists, who often make the greatest research advances early in their careers. Advancing the work of well over 600 young medical investigators worldwide has been one of our best investments.
Lowell and I have always been inspired by the words of our father, Bernard Milken, who said that the kind of world in which our children and grandchildren reach their highest potential depends on the success of our efforts to provide opportunities for all children.
Looking to the future, we remain strongly committed to accelerating medical science, recognizing exceptional educators, assisting promising students, encouraging artistic creativity and strengthening public health.
—Mike Milken, President and Co-Founder