Photos
10 Must-Have Albums from the Milken Archive of Jewish Music
Photo 6 of 10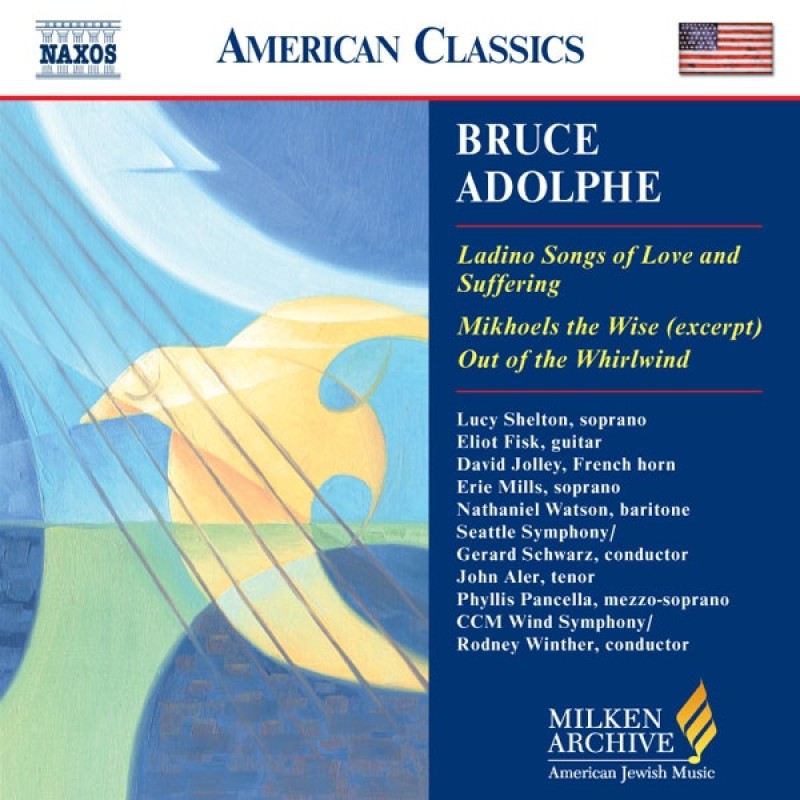 Jewish poetry dating back to the time of the Spanish expulsion (1492) is transformed by composer Bruce Adolphe into a captivating song cycle for soprano, guitar and French horn that revels in Ladino-inspired melodies, exotic new instrumental timbres and astonishing virtuosity. 
A complete scene from the opera Mikhoels the Wise includes the haunting "Lullaby of Birobidzhan." Out of the Whirlwind recalls the unforgettable poetry and songs written by members of the Jewish resistance during World War II, as well as by victims of the Holocaust.
---
All photos should be credited to "Milken Family Foundation" unless otherwise noted.
Download a high-resolution version of this image
---