Photos
10 Must-Have Albums from the Milken Archive of Jewish Music
Photo 5 of 10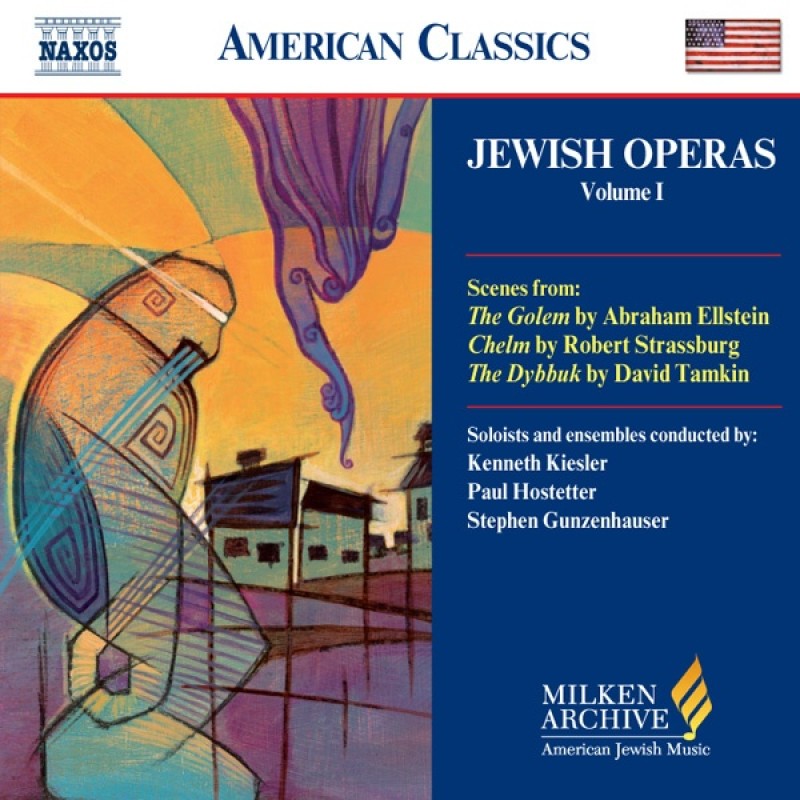 Timeless Jewish legends and unforgettable dramatic characters come to life in these opera scenes composed by 20th-century American masters. 
Ellstein's The Golem retells the ancient tale of a clay-made creature, brought to life by kabbalistic spells, who ultimately threatens the very people he was intended to serve. Strassburg's Chelm, a series of vignettes from a "village of fools," includes a portrayal of a hapless newlywed couple who conduct a hilarious search for an ideal wedding present. Tamkin's The Dybbuk transforms an age-old story of demon possession into a compelling drama wherein the fate of two star-crossed lovers becomes a mystical allegory for the Jewish People and Israel.
---
All photos should be credited to "Milken Family Foundation" unless otherwise noted.
Download a high-resolution version of this image
---