Photos
10 Must-Have Albums from the Milken Archive of Jewish Music
Photo 9 of 10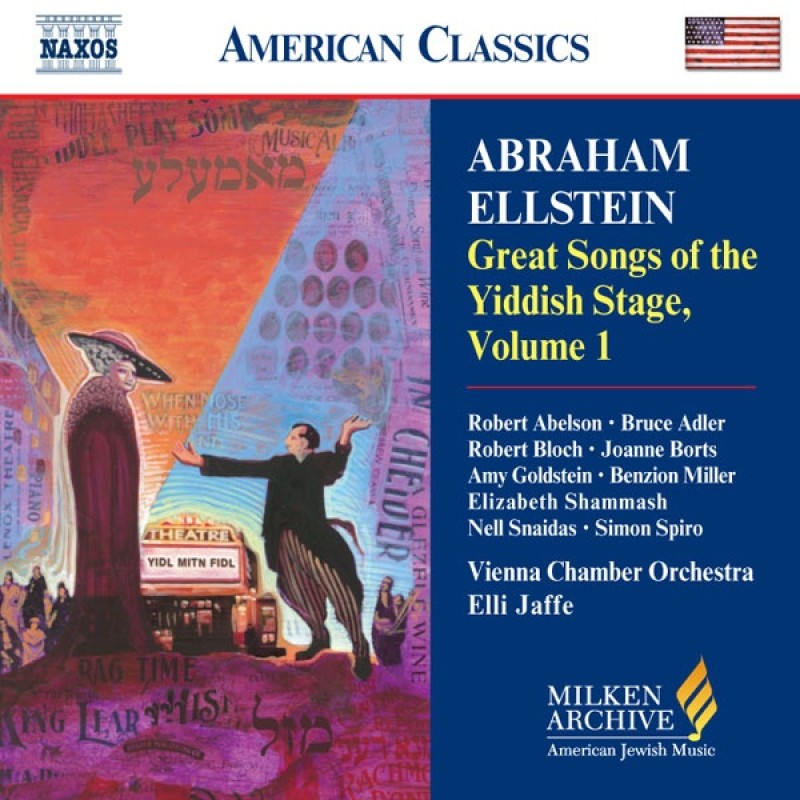 The American Yiddish musical theater became famous during its heyday in the 1920s–1940s. Combining the musical flavors of Viennese operetta, Tin Pan Alley, and eastern European nostalgia, these songs and duets are quintessential American popular music—with a Yiddish voice. 
Volume 1 spotlights the hit songs of Abe Ellstein, one of the genre's premier songwriters. Orchestrations recreate the unforgettable glory days of Yiddish radio and film, the uproarious vaudeville houses and the thrill of a night at the theater on old New York's fabled "Second Avenue."
---
All photos should be credited to "Milken Family Foundation" unless otherwise noted.
Download a high-resolution version of this image
---