Photos
2023 Milken Scholars
Photo 2 of 21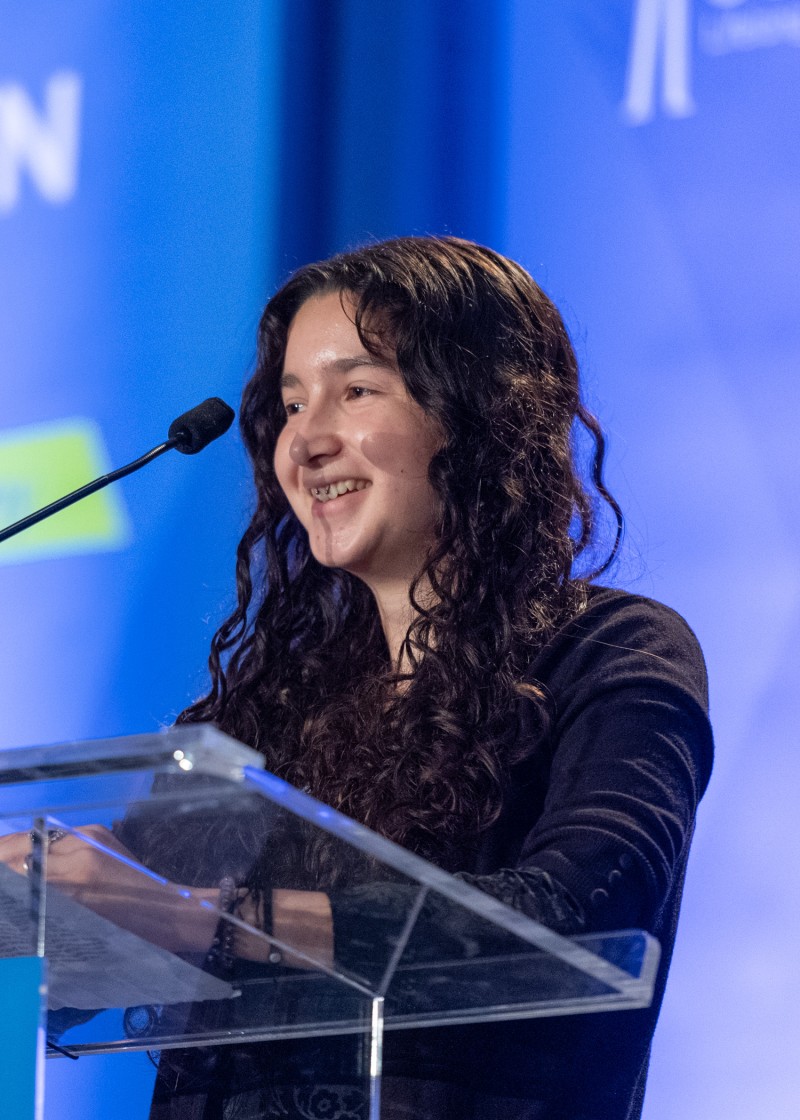 Dayanara Chavez
Northwestern University
Dayanara Chavez spent her high school years steeped in STEM. In the engineering and robotics programs at James A. Foshay Learning Center, Dayanara studied the engineering design process, CAD (computer-aided design), systems engineering, and Java and Python programming. As captain of Foshay's robotics team, she oversaw the team's efforts to build a functioning robot, write a business plan and practice driving the robot to prepare for competitions. Dayanara worked on the wiring and electronics sub-team while keeping tabs on her teammates handling the drive and grabbing systems, pneumatics and programming, coaching newer members to ensure they will be ready to carry on the team's legacy. During competition season, Dayanara and her teammates stayed at school until 10 p.m. on weeknights and came in on weekends. Their diligence paid off: Foshay's Wolverines earned high marks at FIRST Robotics Competitions.
Dayanara graduated as Foshay's valedictorian and is an AP Scholar with Honor, QuestBridge National College Match Finalist, University of Southern California (USC) Bovard Scholar, and National Hispanic Recognition Program honoree. She led brainstorming and participated in annual engineering challenges as captain of Foshay's MESA (Math Engineering Science Achievement) program, affiliated with USC. Dayanara learned to build flying robots as president of the Drone Club and studied web development and data science at the TECH360 Summer Bootcamp. She helped middle schoolers prepare their presentations and robots for competitions and taught sixth graders coding during the Hour of Code.
Devoted to supporting her community, Dayanara served as treasurer of Girls Build LA, distributing 300 personal hygiene care packages to people in need during the pandemic. She was one of two young women invited to speak at the Culture of Democracy Summit, where she gave a presentation about voter suppression in minority communities alongside prominent women activists like Michelle Obama and Selena Gomez. An avid runner, Dayanara trained with Students Run LA and has completed the Los Angeles Marathon three times.
Dayanara will study computer science or mechanical engineering at Northwestern University and plans a career in engineering.
---
All photos should be credited to "Milken Family Foundation" unless otherwise noted.
Download a high-resolution version of this image
---