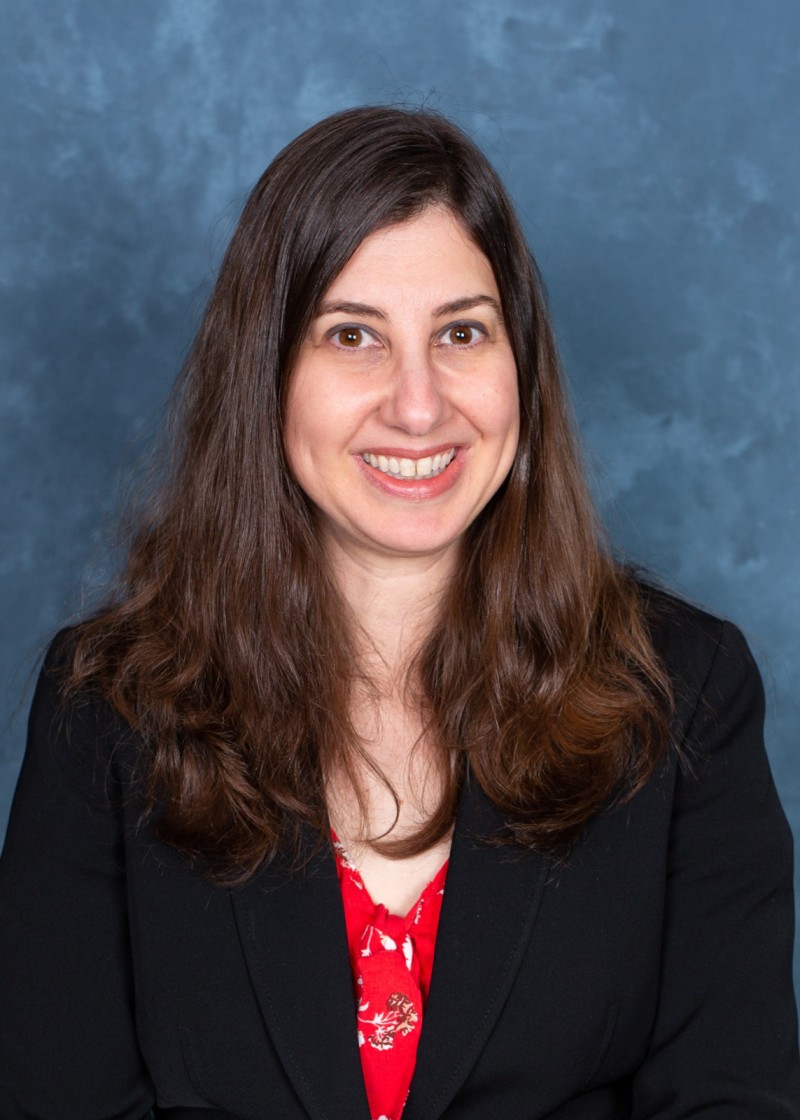 Jana Rausch
Vice President, Communications
17 years
How did you become involved in the Milken Family Foundation?
One of my former colleagues told me about an opening director position in MFF Communications. I had been working for the U.S. Senate and wanted to leave government, but still wanted to make a daily impact on people's lives. The MFF position seemed to be a great fit as it would combine my education policy and media expertise with my passion for making a difference in society.
You have been deeply involved in the Milken Educator Awards and NIET, specifically. What have been your most memorable moments? How has your longevity at MFF helped you communicate about the importance of these initiatives?
With 17 years at the Milken Family Foundation, the memories are too many to count! My fondest memories almost always involve being "in the room where it happened"—whether it's a Milken Educator Award notification or a surprise presentation of an NIET award. Several NIET staff members are Milken Educators, and I handled media for most of their notifications. That has allowed me to create a bond with those educators and so many others over the years. Witnessing an NIET award has special meaning because it's a school or district we have partnered with for some time. Often I have established relationships with the staff and have worked closely alongside them, following their journeys. Seeing them earn those achievements is exciting and rewarding.
Communicating to the public on behalf of an organization involves a great understanding of that organization's mission and people. Having longevity with MFF has allowed me to study the intricacies of the various initiatives and their purposes and experience their evolutions firsthand. Long tenure also builds credibility with the media. I am able to communicate with them at length and with ease. In many ways NIET's root principles are built from what has been learned through the Milken Educator Awards and some of its best stewards. Having deep knowledge of both initiatives and their connections to each other has helped me effectively communicate Lowell Milken's comprehensive philosophy in education—and the need to expand and sustain systemic K-12 reform.
The media landscape has changed dramatically since you started at the Milken Family Foundation. How has communication about the initiatives changed with the new digital tools and their immediacy in spreading the news?
The media landscape has changed so much that social media wasn't even "a thing" when I started at MFF. We traveled with the crew from stop to stop, driving extra footage to television stations where it was needed (no YouTube!) and carrying paper press packets wherever we went. Then, like everything else, the internet revolutionized every aspect of the media industry—from how news is packaged, delivered and consumed to how we engage each other in the stories of the day. We live in a highly diversified world of visual storytelling and have to meet audiences where they are. And they are everywhere. They are reading local and national newspapers. They are watching primetime news. They are listening to podcasts. They are on multiple social media platforms. All from their phones. This means we have had to double down on producing stories and visuals to accommodate the different modalities of a 24/7 news cycle in a short amount of time. It takes advanced technology, creativity, meticulous coordination and agility. Just like MFF, our Communications team is always evolving to magnify the message!
What is your greatest wish for the Milken Family Foundation's advancement into the future?
Education fads come and go, but it's initiatives like those started at the Milken Family Foundation that are leading the way nationally with innovation and staying power. MFF is proof that investments in talented people can profoundly impact countless lives, generation after generation. Continue to follow the core mission and keep innovating. I can't wait to see the achievements of the next 40 years!