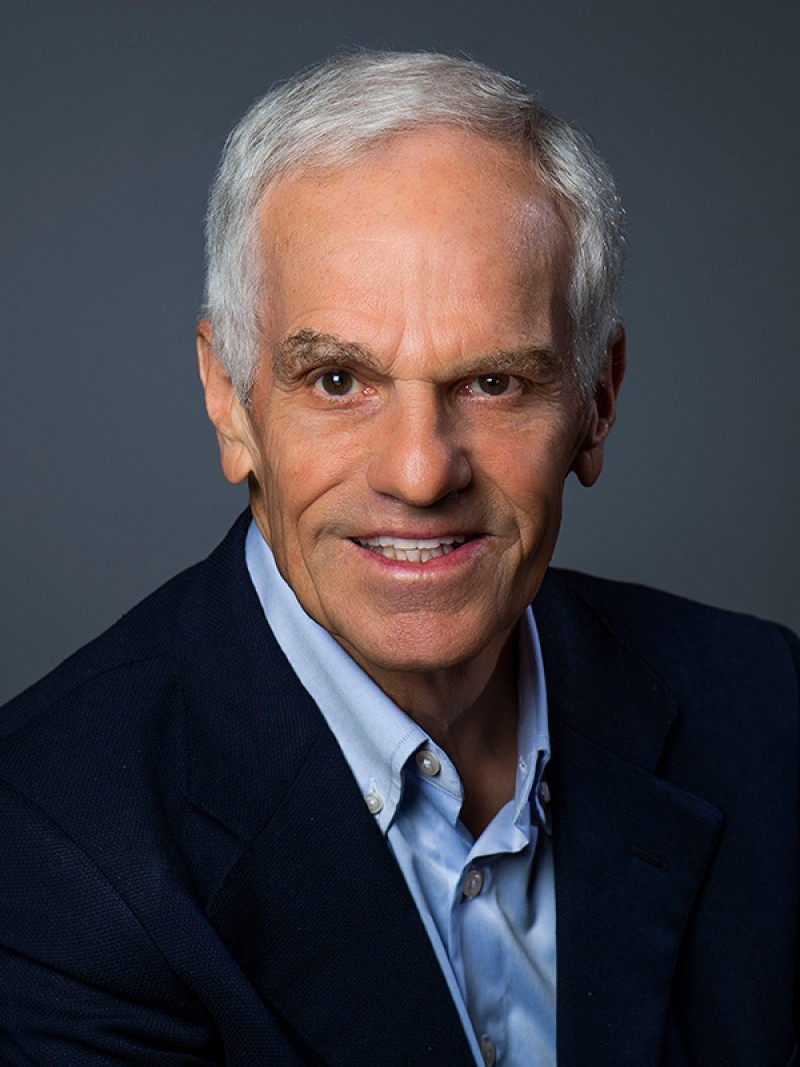 Richard Sandler
Executive Vice President
40 years
How did you become involved in the Milken Family Foundation?
I have had the privilege of working very closely with Lowell and Mike for many years. When they decided to form the Milken Family Foundation in 1982 they asked me to join the board, which I was thrilled to do. I got actively involved in a number of the Foundation initiatives relating to medical research and education, then joined the Milken Family Foundation in a more formal position in the mid-1990s as I became the executive vice president/executive director.
You take great pride in your participation in the Milken Educator Awards and Jewish Educator Awards. What are some of your favorite moments?
I have had the privilege of making announcements of both Milken Educator Awards and Jewish Educator Awards for a number of years. Over the last 15 years I have done almost every Jewish Educator Award notification, as well as presenting the awards at the Jewish Educator Awards luncheon. Both with respect to the Milken Educator Awards, which I have presented across the United States, and the Jewish Educator Awards, it is such a pleasure to be on campus and in classrooms and to interact with students and their teachers. It is always a thrill to see the emotion of the teachers being recognized and the faces of their students, whose lives are being affected every day by their teachers. One of the most rewarding moments is when I am able to meet with one of the educator award winners years after the award was presented and hear how that award has changed their lives and motivated them in their career.
What has the impact of the Milken Family Foundation meant to you?
The Milken Family Foundation always had a mission of helping people to help themselves and others around them to lead more fulfilling and productive lives. It has been such an honor to be part of something that has fulfilled that mission in so many ways. I have learned a great deal in working with Michael and Lowell and understanding their vision and the creative and productive ways they go about realizing that vision. My experience working on the Foundation initiatives has definitely made me more effective in the many community/philanthropic endeavors that I have been involved in over the years.
What is your greatest wish for the Milken Family Foundation's advancement into the future?
My greatest wish is that the Foundation continues to build on its successes in enhancing lives, saving lives and engaging talented people—or as we say, "extraordinary human capital"—who themselves will continue the mission of the Milken Family Foundation.